Armen Vartany, MD, FACS: Plastic Surgery and Laser Center
116 S Buena Vista St #300
Burbank, CA 91505
Phone: (818) 500-0823
Monday–Friday: 7:30 a.m.–6 p.m.
Saturday: 7:30 a.m.–4 p.m.
Closed for Lunch: 12 p.m.–1 p.m.

BOTOX® & Dysport®
We communicate feelings through our facial expressions, but a lifetime of smiling, frowning, and worrying, etches lines around our eyes and forehead contribute to a tired or prematurely aged appearance. BOTOX and Dysport injections soften these lines, such as crow's feet, worry lines, and forehead wrinkles, to create a more youthful, refreshed appearance. Women and men from Los Angeles, Encino, Tarzana, Glendale, and throughout the area choose Dr. Armen Vartany's Burbank plastic surgery practice for BOTOX because of our reputation for producing natural-looking results.
Botulinum ToxinA (BOTOX®| Dysport®)

Before & After Photos

Before & After
Keep in mind that each patient is unique and your results may vary.

Before & After
Keep in mind that each patient is unique and your results may vary.
Is BOTOX Right for You?
Whether you're just noticing the first signs of lines emerging around your eyes or on your forehead, or your wrinkles are fairly well-established, BOTOX and Dysport can create smoother, more youthful-looking skin. And it's not just crow's feet, forehead wrinkles, and worry lines that BOTOX treats. Patients who want slimmer, more defined jawlines or who have "bunny lines" on their nose can get excellent results from BOTOX injections at our Burbank, CA, practice.
Young men and women in their 20s and early 30s come to our practice for "preventative" BOTOX, a technique that uses smaller doses to actually prevent lines and wrinkles from forming. Patients in their 30s, 40s, and 50s can erase those lines with BOTOX or Dysport.
Save on Top Treatments
Enjoy special savings on some of our most popular treatments and procedures. Check our Specials pages often to take advantage of time-sensitive deals and extended promotions.
How Does BOTOX Work?
Unlike injectable fillers, which actually improve contours from within by adding volume beneath the skin, BOTOX and Dysport are neurotoxins, which work by disabling the tiny facial muscles used when we change expressions. These repeated expressions gradually create what are called dynamic wrinkles. Neurotoxins temporarily relax these muscles, alleviating the tension on the skin and smoothing these dynamic wrinkles. Our injector may recommend combining BOTOX or Dysport with soft tissue fillers, depending on the nature and severity of your facial lines.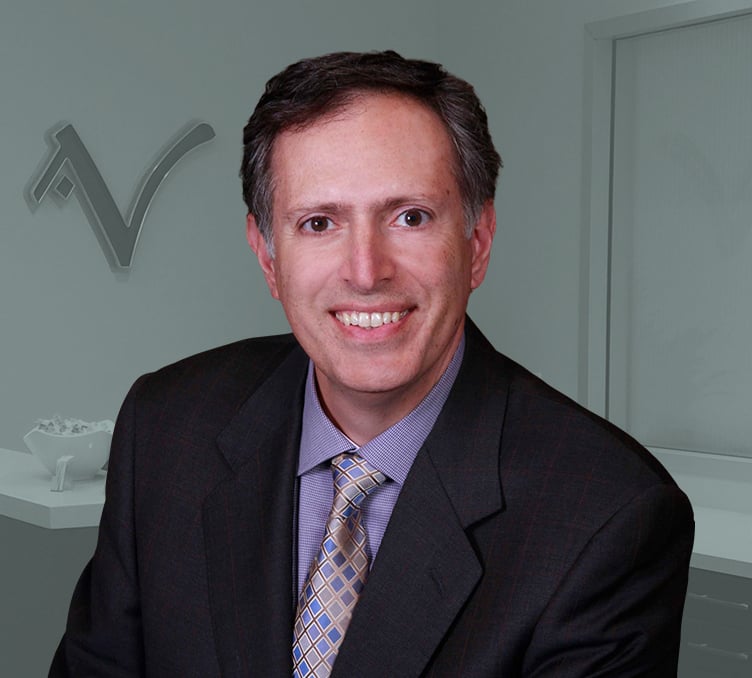 Meet Dr. Vartany
Double Board-Certified Plastic Surgeon
If you're looking for an experienced, compassionate plastic surgeon with a reputation for producing superior cosmetic results, look no further than Dr. Vartany. Combining expertise and honesty with a gentle demeanor, Dr. Vartany provides the quality of Beverly Hills for his plastic surgery patients from Burbank, Glendale, Pasadena, and beyond.
Meet Dr. Vartany
Credentials You Can Trust

Can BOTOX Be Used for Other Conditions?
The FDA has approved BOTOX for the treatment of many other conditions—both cosmetic and medical. Besides being an anti-wrinkle treatment, BOTOX is used to treat:
Excessive underarm sweating (hyperhidrosis)
Vertical neck bands
Migraine headaches
BOTOX and Dysport cosmetic injections are all performed by trained, registered nurse injectors under Dr. Vartany's supervision.
How Much Do BOTOX Injections Cost?
The cost of BOTOX and Dysport injections varies depending on the practice. At our Burbank office, we charge $13 per unit for BOTOX and $13 per 3 units for Dysport (which is the equivalent of 1 unit of BOTOX Cosmetic.) The number of units needed to produce the desired results will determine the total cost for each patient. (All pricing and terms are subject to change without notice.)
The average number of units needed tends to fall between the following ranges:
Frown lines: (between the eyebrows) 12.5 – 25
Forehead: 2.5 – 20
Crow's feet: 5 – 15
These ranges reflect the conservative approach our injectors take, which produces results that look more natural, and the muscle movements remain visible. You can discuss the specific cosmetic goals you have with your nurse injector.
How Long Does BOTOX Last?
It usually takes about 7 to 10 days to see the final results of BOTOX injections, although you'll notice fine lines and wrinkles begin to diminish earlier. These results typically last about 4 months, although each patient's experience may be different.
Women and men who want Dysport or BOTOX injections in Glendale and throughout the Los Angeles area choose Armen Vartany, MD Plastic Surgery & Laser Center because of our reputation for producing natural-looking results. You can request a consultation using the online form to discuss your concerns with one of our medical professionals. You can also call us at (818) 500-0823 to schedule an appointment.
Frequently Asked Questions
When will I begin to see results from my BOTOX® injection?
You may begin to notice results as early as 24 to 48 hours after treatment. It may take up to 4 days for moderate to severe frown lines. Final results may be expected 7 to 10 days following treatment. These results can typically last up to 4 months. Results will always vary per individual. In rare cases, you may be resistant to Botulinum Toxin A and may not be a good candidate for this procedure.
Should I avoid anything before or after my BOTOX® treatment?
Three days before treatment, avoid any blood thinners, including but not limited to aspirin, Motrin®, Advil®, Excedrin®, Aleve®, or any other non-steroidal anti-inflammatories. The intake of certain vitamins such as vitamins D, E, and C, and omega-3 may make you more susceptible to bruising.
You should not receive any facials over the treated areas for 3 – 4 days after your procedure.
Avoid exercising on the same day as your treatment.
Keep your head elevated above your heart for 3 – 4 hours following treatment.
What should I expect after my BOTOX® treatment?
After your treatment, you can resume your day with minimal downtime. You may experience redness, swelling, and/or bruising at the injection site. You may lightly ice the area immediately following treatment to reduce initial bruising and swelling.
A Reputation Built on Results
Maria did an amazing job, she is very friendly and professional. Pleasure trusting my face to her.
Everyone was really great! I love Perilla, highly recommend her for tat removal!
Been a patient for over 12 years now. Have gone through many laser nurses. By far the best one has to...