Armen Vartany, MD, FACS: Plastic Surgery and Laser Center
116 S Buena Vista St #300
Burbank, CA 91505
Phone: (818) 500-0823
Monday–Friday: 7:30 a.m.–6 p.m.
Saturday: 7:30 a.m.–4 p.m.
Closed for Lunch: 12 p.m.–1 p.m.

Eyelid Surgery
Eyes reveal much about your emotions and age. Saggy upper eyelids or puffy bags under the eyes can send the wrong message, suggesting you are tired, upset, or older than you feel. Double board-certified plastic surgeon Dr. Armen Vartany performs upper and lower eyelid surgery in Burbank for patients from Glendale, Encino, Tarzana, and throughout Los Angeles. Dr. Vartany uses his expertise to produce results that look natural, so you look rested and alert but still like yourself.
How Much Does Eyelid Surgery (Blepharoplasty) in Los Angeles Cost?
The cost of eyelid surgery at our Burbank practice ranges from $4,455 to $8,255. As you might expect, the cost of the procedure depends on the extent of the surgery needed. The cost of eyelid surgery depends on several factors, including whether the procedure involves the upper or lower eyelids or both. Other factors that influence the cost of eyelid surgery are the surgeon's experience and training and where the practice is located. Even though the cost of surgery is something to consider, it shouldn't be the primary factor in choosing a plastic surgeon. (All pricing and terms are subject to change without notice.)
Is Eyelid Surgery Right for You?
Eyelid surgery, also known as blepharoplasty, involves the removal of excess skin, muscle, and fat in the upper and lower eyelids. When performed by a skilled plastic surgeon, eyelid surgery significantly improves the appearance of the area around the eyes. In some cases, upper eyelid surgery is necessary when a droopy eyelid impairs a patient's peripheral vision. You may be a good candidate for this procedure if you have:
Excess upper eyelid skin that appears droopy
Saggy, wrinkled lower eyelids
Significant bags under the eyes
As with other elective cosmetic surgery patients, you should be in good overall health, a non-smoker, and have realistic expectations for the procedure's results.
What Happens During My Consultation?
Dr. Vartany's gentle, easy-going demeanor reassures patients during their consultations. During your meeting with Dr. Vartany, he will ask about your concerns and the goals you have for the surgery, in addition to physically examining the area around the eyes. He'll also discuss your medical history. You must inform Dr. Vartany if you have any of these medical conditions:
Eye diseases such as glaucoma, dry eye, or a detached retina
Thyroid disorders such as Graves disease or an under- or over-active thyroid
Cardiovascular disease, high blood pressure, or other circulatory disorders or diabetes
You'll have the opportunity to ask any questions you might have about the procedure and the recovery process.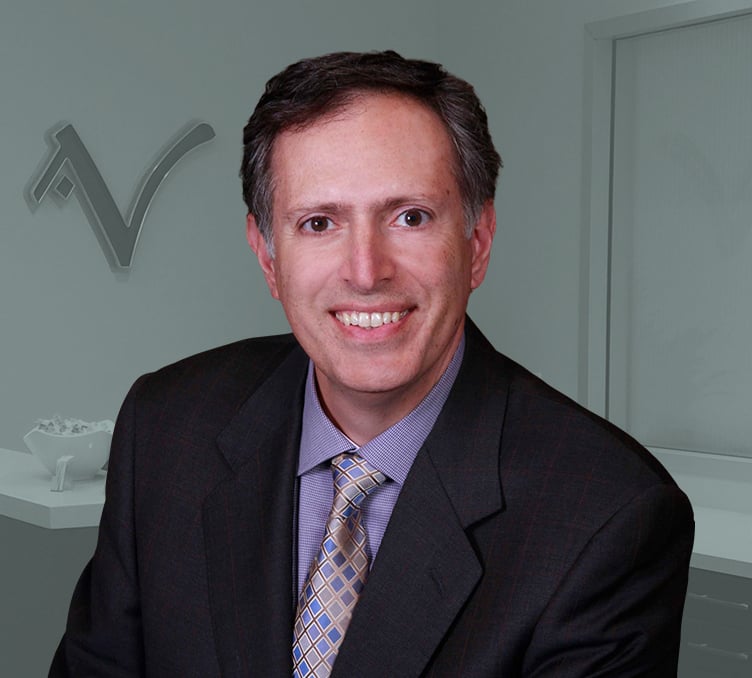 Meet Dr. Vartany
Double Board-Certified Plastic Surgeon
If you're looking for an experienced, compassionate plastic surgeon with a reputation for producing superior cosmetic results, look no further than Dr. Vartany. Combining expertise and honesty with a gentle demeanor, Dr. Vartany provides the quality of Beverly Hills for his plastic surgery patients from Burbank, Glendale, Pasadena, and beyond.
Meet Dr. Vartany
Credentials You Can Trust

How Is Eyelid Surgery Performed?
Dr. Vartany customizes surgical plans for his patients after the consultation. He may perform upper eyelid surgery, lower eyelid surgery, or combine both during a single operation.
Upper Eyelid Surgery
Dr. Vartany conceals incisions in the crease of the upper eyelid. Using that incision, he repositions fat deposits, tightens muscle and tissue, and removes excess skin if necessary. The result is a refreshed, more youthful-looking appearance. Dr. Vartany typically performs upper eyelid surgery using a local anesthetic, along with an oral sedative. He may have patients under general anesthesia when combining the surgery with another procedure.
Lower Eyelid Surgery
Two incision options are possible for lower eyelid surgery. Dr. Vartany may make an incision just below the lower lash line to remove excess skin. Alternatively, he may use a technique called a trans-conjunctival incision that's hidden inside the lower eyelid. This enables him to remove or reposition excess fat. Removing fat deposits and addressing any sagging results in the rested, youthful appearance that patients want. Lower eyelid surgery, which involves fat removal, is typically done under general anesthesia.
How Long is Recovery After Eyelid Surgery?
Swelling and bruising after surgery are expected, and we recommend using cold compresses during the first 48 hours after the surgery to minimize these side effects. Most patients report little discomfort. The swelling should resolve within 5 to 7 days after the surgery. Bruising may last up to 10 days.
Avoid strenuous activity for 6 weeks, but you should start walking around within the first 24 hours to promote good blood flow. You may shower the day after surgery, and you can let the water run over your face and pat dry. It is important to take it easy after surgery. Do not push yourself too hard because it can have an adverse effect on your healing.
Other things to remember as you recover include:
Keep your head elevated above your heart for 2 weeks after surgery
Avoid getting overheated or elevating your heart rate or blood pressure for 2 weeks
Return for your follow-up appointment to have sutures removed 3 to 5 days after the procedure.
If you're getting eyelid surgery before an important social or professional event, it's important to schedule it long enough in advance to ensure any residual swelling or bruising is gone.
Frequently Asked Questions
Is blepharoplasty considered a major surgery?
Most physicians consider eyelid surgery a minor outpatient procedure, and serious complications are rare. Unlike many other cosmetic surgeries that require general anesthetic, blepharoplasty is usually performed using a local anesthetic with oral sedation.
Can I combine eyelid surgery with other procedures?
Combining different elective surgical procedures can be both cost-effective and produce more comprehensive results. Eyelid surgery patients, for example, may choose to get laser skin resurfacing, BOTOX® injections or a brow lift at the same time as eyelid surgery.
Is there anything I can do to maintain my results long-term?
Several nonsurgical treatments can help you maintain your blepharoplasty results, including:
BOTOX: Reduces crow's feet and gives an uplifted look to the brow.
Dermal filler: Adds volume to hollow tear troughs and smooths bags under the eyes.
Microneedling: Encourages collagen growth for firmer skin around the eyes.
Chemical peels: Refreshes and brightens the skin in the periorbital (eye) area.
Laser skin treatment: Smooths wrinkles, reduces hyperpigmentation, and firms skin around the eyes.
What are the risks associated with eyelid surgery?
Dr. Vartany explains in detail the risks associated with blepharoplasty and ensures his patients are well-informed about the procedure before they decide whether to undergo eyelid surgery. Patients are asked to sign consent forms to ensure they fully understand the procedure and the risks of potential complications.
If you're looking for the best plastic surgeon in the Glendale and Los Angeles area to perform eyelid surgery, request a consultation with Dr. Vartany using the online form or call us at (818) 500-0823 and a member of our team will schedule your appointment.
A Reputation Built on Results
Maria did an amazing job, she is very friendly and professional. Pleasure trusting my face to her.
Everyone was really great! I love Perilla, highly recommend her for tat removal!
Been a patient for over 12 years now. Have gone through many laser nurses. By far the best one has to...