Armen Vartany, MD, FACS: Plastic Surgery and Laser Center
116 S Buena Vista St #300
Burbank, CA 91505
Phone: (818) 500-0823
Monday–Friday: 7:30 a.m.–6 p.m.
Saturday: 7:30 a.m.–4 p.m.
Closed for Lunch: 12 p.m.–1 p.m.

Otoplasty (Ear Pinning)
For the most part, Dr. Armen Vartany performs otoplasty, also referred to as ear surgery or "pinning," for patients from the Los Angeles metro area to set prominent or protruding ears back closer to the head. Ear surgery is also performed for a myriad of other problems. Various conditions include reducing the size of large ears; correction of "lop ear", when the tip seems to fold down and forward; "cupped ear", which is usually a very small ear; or "shell ear", when the curve in the outer rim, as well as the natural folds and creases, are missing. Ear surgery can also improve stretched earlobes or lobes with large creases and wrinkles.
Ear surgery is typically performed on children between the ages of 7 and 14. Ears are almost fully grown by age 7, and the earlier the surgery, the less teasing and ridicule a child will have to endure, which may significantly affect their self-esteem and self-confidence.
Dr. Vartany recommends that parents stay alert to their child's feelings about protruding ears. It is not recommended that a parent move forward with the surgery until the child wants the change. Children who feel uncomfortable about their ears and want the surgery are generally more cooperative during the process and happier with the outcome.
Ear surgery may also be performed on adults. There are generally no additional risks associated with ear surgery on an older patient and the outcome is equally as beneficial.
Ear surgery may be performed under local anesthesia or general anesthesia. Dr. Vartany may recommend general anesthesia for young children so that they may sleep through the procedure.
How Much Does Otoplasty (Ear Pinning) Cost in Burbank, CA?
The cost of otoplasty at our Burbank practice ranges from $5,637 to $6,450, depending on the type of anesthesia used. (All pricing and terms are subject to change without notice.)
Frequently Asked Questions
For information about your personalized consultation, how to prepare for your upcoming procedure and what to expect during recovery, please visit our Patient Resources page.
Is otoplasty right for me?
If you are bothered that your ears project outward or with the size and shape of your lobes, otoplasty may be right for you. Most patients, young and old alike, are thrilled with the results of ear surgery. It is important to keep in mind that the goal is improvement, not perfection. Natural ears are not perfectly symmetrical; therefore, surgically enhanced ears may not match perfectly either. Dr. Vartany will discuss your options and your expectations. Chances are, you will be quite pleased with the results of ear surgery.
Good candidates are:
Healthy individuals who do not have a life-threatening illness or medical conditions that can impair healing
Non-smokers
Individuals with a positive outlook and specific yet realistic goals in mind for otoplasty
Where are the incisions made during an otoplasty?
With one of the more common techniques, Dr. Vartany makes a small incision in the back of the ear to expose the ear cartilage. He will then sculpt the cartilage and bend it back toward the head. Non-removable stitches will be used to help maintain the new shape. Occasionally, Dr. Vartany will remove a larger piece of cartilage to provide a more natural-looking fold when the surgery is complete.
Another technique involves a similar incision in the back of the ear. Skin is removed and stitches are used to fold the cartilage back on itself to reshape the ear without removing cartilage.
In most cases, ear surgery will leave a faint scar in the back of the ear that will fade with time. Even when only one ear appears to protrude, surgery is usually performed on both ears for a more symmetrical result.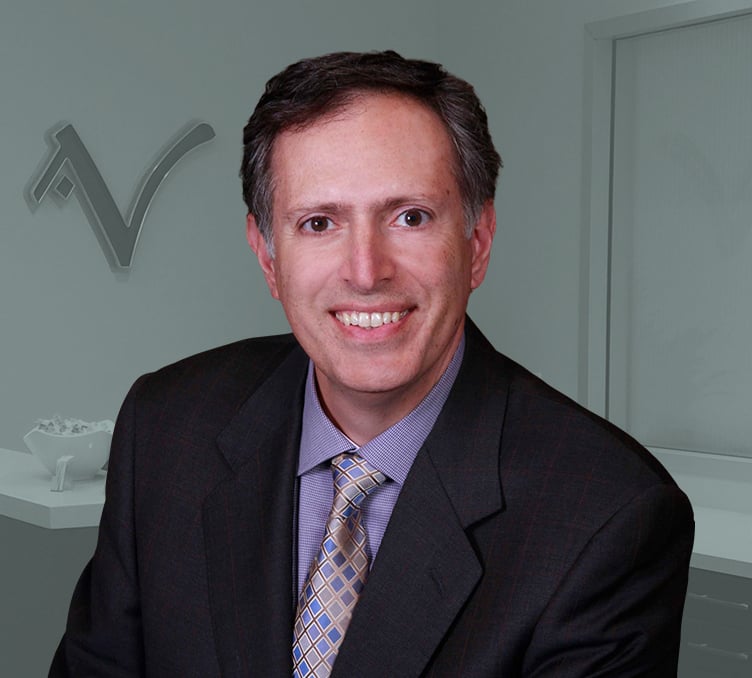 Meet Dr. Vartany
Double Board-Certified Plastic Surgeon
If you're looking for an experienced, compassionate plastic surgeon with a reputation for producing superior cosmetic results, look no further than Dr. Vartany. Combining expertise and honesty with a gentle demeanor, Dr. Vartany provides the quality of Beverly Hills for his plastic surgery patients from Burbank, Glendale, Pasadena, and beyond.
Meet Dr. Vartany
Credentials You Can Trust

Additional Instructions for your otoplasty recovery
Once the procedure is complete, the patient's head will be wrapped in a bulky bandage to promote the best molding and healing. Under no circumstance are the bandages to be removed except by Dr. Vartany or one of his nurses. If the bandages are excessively tight, please contact the office.
The ears may throb or ache a little for a few days. Medication is prescribed to relieve the discomfort.
Within a few days, the bulky bandages will be replaced by a lighter head dressing similar to a headband. The headband must be worn, during the night, for 8 weeks after surgery.
Once the bandages are removed, the ears will appear swollen and bruised. This is normal and should be explained to young children so that they do not become alarmed.
Most adults can go back to work about 5 days after surgery. Children can go back to school after 7 days, if they're careful about playground activity. You may want to ask your child's teacher to keep an eye on your child for a few weeks.
Any activity in which the ear might be bent should be avoided for a month or so. Children should be warned against rough playing, which might result in striking the ears, for 6 months after surgery.
Important Facts About the Safety and Risks of Otoplasty
The decision to have ear surgery is extremely personal, and you'll have to decide if the benefits will achieve your goals and if the risks and potential complications are acceptable. Dr. Vartany will explain in detail the risks associated with surgery. You will be asked to sign consent forms to ensure that you fully understand the procedure you or your child will undergo and any risks or potential complications.
Possible risks of ear surgery include:
Unfavorable scarring
Bleeding (hematoma)
Poor wound healing
Infection
Fluid accumulation
Blood clots
Numbness and other changes in skin sensation
Anesthesia risks
Pain, which may persist
Skin discoloration and swelling
Sutures may spontaneously surface through the skin, become visible, or produce irritation that require removal
Deep vein thrombosis, cardiac and pulmonary complications
Possibility of revision surgery
If you're looking for the best plastic surgeon in the Burbank, Glendale, and Los Angeles area to perform your plastic surgery, request a consultation with Dr. Vartany using the online form or call us at (818) 500-0823 and a member of our team will schedule your appointment.
A Reputation Built on Results
Maria did an amazing job, she is very friendly and professional. Pleasure trusting my face to her.
Everyone was really great! I love Perilla, highly recommend her for tat removal!
Been a patient for over 12 years now. Have gone through many laser nurses. By far the best one has to...