Armen Vartany, MD, FACS: Plastic Surgery and Laser Center
116 S Buena Vista St #300
Burbank, CA 91505
Phone: (818) 500-0823
Monday–Friday: 7:30 a.m.–6 p.m.
Saturday: 7:30 a.m.–4 p.m.
Closed for Lunch: 12 p.m.–1 p.m.

Facelift
Having people think you're younger than your actual age can be quite a confidence booster. With a facelift performed in Burbank by double board-certified plastic surgeon Dr. Armen Vartany, you'll get results that look natural, so you still look like yourself, but people will never guess your age. Women and men looking for a facelift specialist in Los Angeles, Glendale, Encino, Tarzana, or the surrounding area choose our practice because of Dr. Vartany's expertise in performing facial plastic surgery.
How Much Does a Facelift Cost in Los Angeles, CA?
The cost of facelift surgery at our Burbank practice ranges from $16,000 to $20,000 and varies depending on the technique used and the extent of the procedure. As with other elective cosmetic surgical procedures, the price also depends on a surgeon's training and experience, the location of the practice, and other factors. Even though the cost of surgery is something to consider, it shouldn't be the primary factor in choosing a plastic surgeon. (All pricing and terms are subject to change without notice.)
Is a Facelift Right for Me?
The choice to get a facelift is very personal and one that patients often think about for months or even years. Women and men considering cosmetic surgery find it useful to discuss their options with Dr. Vartany, whose experience and calm demeanor help patients decide what's best for their situations.
A facelift addresses concerns in the lower two-thirds of the face, such as jowls, sagging cheeks, and loose neck skin. Patients who can benefit from facelift surgery are:
Healthy and do not have a life-threatening illness or medical conditions that can impair healing
Non-smokers
Individuals with positive outlooks and who have specific but realistic aesthetic goals
Nonsurgical facial rejuvenation treatments are alternatives but won't produce the same results as facelift surgery.
How Is a Facelift Performed?
Dr. Vartany can customize facelift surgery—called rhytidectomy—to address the specific needs of each patient. He chooses one of the multiple facelift techniques involving different incision locations based on your skin's tone and elasticity and the goals you have.
Where Are Facelift Incisions Made?
Depending on the degree of change you would like to see, your facelift choices include a traditional facelift, a limited incision facelift, or a neck lift. Dr. Vartany will advise you at the time of your personalized consultation which of these options will work best for the result you hope to achieve.
Traditional Facelift
A traditional facelift incision often begins in the hairline at the temples, continues around the ear, and ends in the lower scalp. Dr. Vartany re-drapes the skin over the lifted contours and trims away excess skin. He may make a second incision under the chin to improve the appearance of the neck. He then will either suture the incisions or apply skin adhesives to close the incisions.
Limited Incision
An alternative to a traditional facelift uses shorter incisions at the temples, continuing around the ear and possibly within the lower eyelids or under the upper lip.
Neck Lift
Sagging jowls, loose neck skin, and fat accumulation under the chin may be corrected with a neck lift. The neck lift incision often begins in front of the earlobe and wraps around behind the ear ending in the lower scalp.
Facelift vs. Neck Lift Surgery
A facelift is often combined with a neck lift to rejuvenate the lower two-thirds of the face and create a youthful, sculpted jawline and neck. However, these complementary procedures may be performed separately depending on your aesthetic goals.
A neck lift is most suitable for patients whose concerns are limited to excess skin, muscle laxity, and vertical banding in the neck and jawline only. The procedure tightens the muscles and skin and contours the jawline for a sharper visual distinction between the chin and neck.
A facelift, meanwhile, is ideal for individuals with loose, sagging skin, deep wrinkles, and volume loss in the mid and lower face.
How Should I Prepare for a Facelift?
We recommend that 5 days before surgery, patients thoroughly cleanse their faces, necks, and ears 3 times daily for at least 5 minutes each time. It's okay to apply makeup and skincare products between these cleansings.
The day before surgery, wash your face, neck, and ears with antibacterial soap 3 times for at least 5 minutes each time. That night, shampoo your hair with baby shampoo. After the hair is dry, wrap it in a towel, turban, or scarf and wear this to the surgery center. There is no need to set or style your hair. If you tint, dye, or bleach your hair, do this at least 48 hours prior to surgery.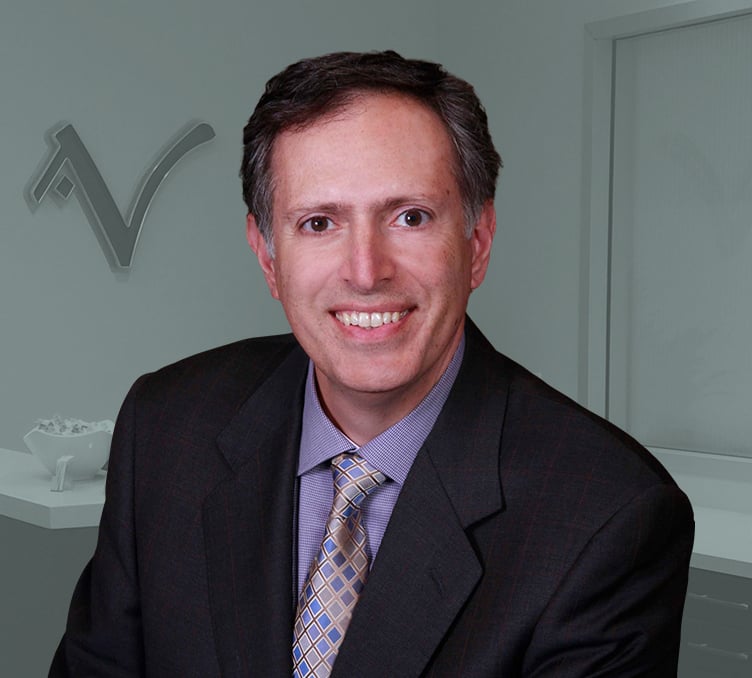 Meet Dr. Vartany
Double Board-Certified Plastic Surgeon
If you're looking for an experienced, compassionate plastic surgeon with a reputation for producing superior cosmetic results, look no further than Dr. Vartany. Combining expertise and honesty with a gentle demeanor, Dr. Vartany provides the quality of Beverly Hills for his plastic surgery patients from Burbank, Glendale, Pasadena, and beyond.
Meet Dr. Vartany
Credentials You Can Trust

How Long Does It Take To Recover After a Facelift?
Dr. Vartany recommends planning to take 10 to 14 days off from work after a facelift. Expect bruising and swelling during the initial part of the recovery process, although Dr. Vartany uses delicate techniques to minimize these side effects. He also may apply bandages to reduce swelling and bruising. Surgical drains, placed during the procedure to prevent fluid from accumulating below the skin, need to be emptied twice daily. Patients should log the amount of fluid drained. Dr. Vartany typically removes the drains about 2 to 3 days after surgery.
If you're undergoing a facelift before a significant social or professional event, you should allow at least 2 months to fully heal after the procedure.
Recovery Milestones
While facelift recovery varies based on the specifics of each surgery and individual healing rates, patients can generally expect the following recovery milestones:
Discomfort: Dr. Vartany's facelift patients are often surprised at how much more comfortable the recovery process is than they expected. Any discomfort is usually managed with over-the-counter pain relievers.
Return to work and social activities: 2 to 3 weeks.
Swelling and bruising: Applying cold compresses to your face for the first 48 hours after surgery helps reduce swelling. For the initial 2 weeks, we recommend keeping your head elevated as much as possible. Sleeping with extra pillows or in a reclined position can mitigate swelling—and help you see results sooner!
Dressings and sutures: Dressings will be applied to your incision sites during surgery. These will be removed around 7 to 10 days after the procedure. Sutures may be removed at this time or will be absorbable.
Surgical drains: As mentioned above, surgical drains will be in place for the first 2 to 3 days and will require careful monitoring, note-taking, and emptying.
Facial movements and expressions: Initially, you might experience tightness and limited facial movements. You will gradually regain the ability to make normal facial expressions within a few weeks, but full natural movement may take a bit longer.
Avoiding vigorous activities: Light walking is encouraged soon after the procedure to stimulate blood flow and support healing. However, strenuous exercises and activities that could strain the facial muscles should be avoided for around 4 to 6 weeks.
Makeup and skincare: While bruising and swelling are still present, it's best to avoid using makeup on the treated areas. We will provide guidance on when you can reintroduce skincare products and makeup.
Sun protection: Protecting your healing skin from the sun's harmful rays is essential to maintaining your results. Use a broad-spectrum sunscreen and consider wearing a wide-brimmed hat when going outdoors.
Follow-up appointments: Our practice will schedule several follow-up appointments to monitor your progress, remove any remaining sutures, and ensure that your recovery is on track.
You will receive detailed post-operative instructions to help make your recovery journey as comfortable as possible.
Combining Procedures
Facelift surgery is often combined with other surgical and nonsurgical procedures to produce comprehensive facial rejuvenation. Because a facelift addresses only the lower portion of the face, some patients may get eyelid surgery or a brow lift at the same time.
Nonsurgical treatments such as laser skin resurfacing, BOTOX®, and dermal fillers can also complement facelift results.
Dr. Vartany will discuss your treatment options thoroughly during your consultation.
Frequently Asked Questions
How many years younger will I look after facelift surgery?
Most people look about 10 years younger after a facelift. A study published in Plastic and Reconstructive Surgery found that facelift patients felt they looked an average of 12 years younger after the procedure.
Are facelifts painful?
You can expect some pain, tightness, and numbness after the procedure, particularly during the first few days after surgery. The pain isn't usually very intense, however, and can be managed with medication.
What are the potential risks involved with a facelift?
Dr. Vartany ensures his patients are fully informed about the procedure itself and any risks associated with getting a facelift, even though complications are rare. You'll have peace of mind when making your decision and understanding what to expect.
How long do the results of a facelift last?
You can expect your facelift results to last about 10 years. Even once aging, sun damage, and gravity start to show on your face again, you should continue to look younger than if you had not had a facelift.
Are there any nonsurgical alternatives to facelift surgery?
Noninvasive treatments like dermal fillers, BOTOX, and laser skin resurfacing can address early signs of aging and provide a more youthful appearance. However, while popular nonsurgical procedures (such as a "liquid facelift") can delay the need for a facelift, they cannot provide the same comprehensive results for more advanced aging. In addition, their effects are temporary and not as long-lasting as surgical facelift procedures.
Will I have a scar after facelift surgery?
Yes. However, skilled plastic surgeons like Dr. Vartany take great care in placing these incisions in inconspicuous areas, such as along the hairline and behind the ears. Over time, these scars fade and become less noticeable.
Will anyone be able to tell that I've had a facelift?
The goal of modern facelift techniques is to achieve a natural-looking, discreet result. When performed by an experienced and skilled surgeon, a facelift should enhance your appearance in a way that looks refreshed and rejuvenated rather than "done." The key to achieving a natural outcome lies in tailoring the procedure to your unique facial anatomy and cosmetic goals.
What's a mini facelift, and is it worth it?
A mini facelift targets a smaller area of the face and is often recommended for individuals with mild to moderate signs of aging. While a mini facelift can provide some tightening and lifting, its results are limited compared to the comprehensive outcomes a traditional facelift or deep plane facelift can achieve. These advanced methods address a wider range of concerns, including more significant sagging and volume loss.
If you're looking for the best plastic surgeon in the Glendale and Burbank area to perform facelift surgery, request a consultation with Dr. Vartany using the online form or call us at (818) 500-0823 and a member of our team will schedule your appointment.
A Reputation Built on Results
I'm delighted to share my positive experience with Dr. Vartany office regarding my recent otoplasty...
Excellent Service, Thanks Doctor.
Efficient! Professional!!
Amazing experience. Narine is very professional and has decades of experience