Armen Vartany, MD, FACS: Plastic Surgery and Laser Center
116 S Buena Vista St #300
Burbank, CA 91505
Phone: (818) 500-0823
Monday–Friday: 7:30 a.m.–6 p.m.
Saturday: 7:30 a.m.–4 p.m.
Closed for Lunch: 12 p.m.–1 p.m.

Mommy Makeover
For many women, becoming a mom is one of the greatest joys in life. Unfortunately, it can also take a physical toll that exercise and healthy eating can't reverse. Physical changes from pregnancy can make you self-conscious about wearing certain clothes or swimwear or even getting undressed in front of your partner. A mommy makeover can help restore your body and your confidence. Double board-certified plastic surgeon Dr. Armen Vartany performs mommy makeover surgery for women from Glendale, Pasadena, and throughout Los Angeles at his Burbank practice.
What Is a Mommy Makeover?
A mommy makeover combines breast and body contouring procedures to address the physical changes resulting from pregnancy and breastfeeding. These can include:
Excess skin and stretch marks on the abdomen
A protruding belly
"Deflated," sagging breasts
Residual rolls or pockets of fat
These are issues that spending more hours at the gym or skipping dessert can't remedy.
The procedures typically included as part of a mommy makeover enhance the shape and size of the breasts, create a flatter abdomen, and contour the waist, flanks, or virtually any other area of the body affected by pregnancy. These procedure options include the following:
Abdominal skin stretched during pregnancy often does "snap back" after a woman has a baby. This is especially true after multiple pregnancies, and no amount of crunches can tighten sagging skin. For some patients, abdominal muscles may be separated, causing a "belly pooch."
Removing pockets of stubborn fat from the abdomen, flanks, or thighs creates the smooth, contoured appearance that patients want.
Breasts often lose their shape and volume after a woman has children, which may make her feel less feminine. A breast lift restores a more youthful perkiness to the breasts.
Breast implants can either restore the volume lost after having children or increase the size of the breasts so they're larger than they were before pregnancy. Patients often choose to combine a breast lift with implants.
Additionally, some patients can benefit from nonsurgical skin rejuvenation treatments, such as laser skin resurfacing. Dr. Vartany customizes mommy makeover procedures after your consultation, once you've described your cosmetic goals.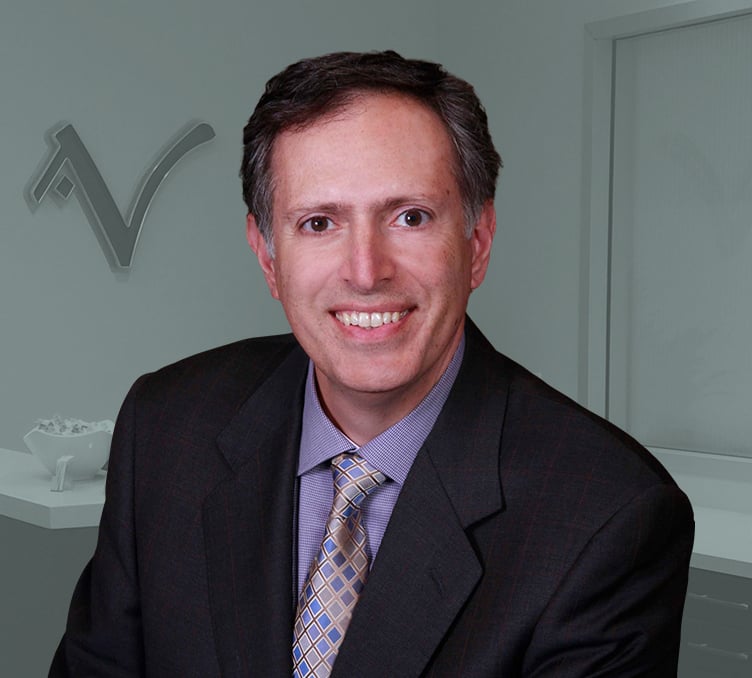 Meet Dr. Vartany
Double Board-Certified Plastic Surgeon
If you're looking for an experienced, compassionate plastic surgeon with a reputation for producing superior cosmetic results, look no further than Dr. Vartany. Combining expertise and honesty with a gentle demeanor, Dr. Vartany provides the quality of Beverly Hills for his plastic surgery patients from Burbank, Glendale, Pasadena, and beyond.
Meet Dr. Vartany
Credentials You Can Trust

Is It Safe to Combine Procedures in a Mommy Makeover?
Patient safety is Dr. Vartany's priority, and he will always inform a patient if he believes that performing multiple procedures during a single operation poses a needless risk. Most patients, however, can benefit from having the procedures combined as part of a mommy makeover.
The benefits include:
Having to schedule only a single operation
Planning for only one recovery (which is especially important for patients with young children)
The cost-effectiveness of paying certain surgery-related fees only once
Seeing the results all at once
It's also important to be in good overall health and to have maintained a stable weight for several months before undergoing a mommy makeover. A tummy tuck and liposuction are not designed to be weight-loss procedures. Dr. Vartany recommends that patients have a body mass index (BMI) of 30 or less before scheduling the procedure.
How Much Does a Mommy Makeover Cost?
The cost of mommy makeover surgery will depend on the procedures included in the operation and several other factors. After discussing the concerns you have about your physical appearance during your consultation, Dr. Vartany will recommend specific procedures, and we'll provide a detailed price quote based on those recommendations. You'll have the chance to review this quote before making a decision about the surgery.
How Long Does Recovery Last After a Mommy Makeover?
When planning for your recovery after a mommy makeover, expect to take at least 2 to 3 weeks off from work if you have a primarily desk job. That's the time typically needed to recover after a tummy tuck. Breast augmentation or breast lift procedures heal more quickly. We provide detailed post-op instructions to all patients that, when closely followed, help minimize discomfort and reduce the chances of complications.
One of the most common things we hear from mommy makeover patients at our Burbank practice is that they wish they'd decided to get the surgery earlier. If you've been considering a mommy makeover, request a consultation with Dr. Vartany using the online form or call us at (818) 500-0823 to schedule an appointment.
A Reputation Built on Results
It was an awesome experience. I will always use your MD service moving forward. My next procedure will...
Thank you Dr. Vartany for my new look!
The staff is very friendly and gives great explanations of the procedures and what you should expect....