Armen Vartany, MD, FACS: Plastic Surgery and Laser Center
116 S Buena Vista St #300
Burbank, CA 91505
Phone: (818) 500-0823
Monday–Friday: 7:30 a.m.–6 p.m.
Saturday: 7:30 a.m.–4 p.m.
Closed for Lunch: 12 p.m.–1 p.m.

Laser Hair Removal
Getting rid of unwanted hair can be an ongoing hassle. Shaving, tweezing, and waxing are all inconvenient options that require regular maintenance to keep your skin smooth. At Dr. Armen Vartany's Plastic Surgery & Laser Center in Burbank, laser hair removal is the choice of patients from Los Angeles, Glendale, Encino, Tarzana, and throughout the region. We use the most advanced laser technology available and offer safe, effective treatments with minimal discomfort.
How Does Laser Hair Removal Work?
The laser energy targets the melanin (pigment) in the hair shaft. The heat is transmitted to the hair follicle, damaging or disabling it without harming the skin. That's why a patient's specific hair and skin type make a difference in the effectiveness of laser hair removal.
How Much Does Laser Hair Removal Cost in the Los Angeles Area?
The cost of laser hair removal at our Burbank practice starts at $25 for a small treatment area or $100 for a session of up to 15 minutes, which can cover multiple areas. (All pricing and terms are subject to change without notice.)
By 15-Minute Session
By Treatment Area*
By Large Area
Women

Underarms, Bikini, and Mid-line Abdomen
OR Underarms with Forearms

OR Bikini, Lower Back and Buttocks

Men

Nostrils, Ears, Anterior and Posterior Neck, Cheeks, and Underarms
$25 Upper Lip
$25 Chin
$25 Underarms
$40 Bikini
$50 Underarms and Bikini
$50 Full Face
$50 Anterior Neck
$50 Posterior Neck
*10% off when purchased in a package of 3
*20% off when purchased in a package of 6
Packages may not be combined with any other promotion.
$100-$200 Chest for Men
$200-$300 Full Back for Men
$100-$200 Lower Legs
$200-$300 Full Legs
$10 Single Small Area Add-On
Save on Top Treatments
Enjoy special savings on some of our most popular treatments and procedures. Check our Specials pages often to take advantage of time-sensitive deals and extended promotions.
Is Laser Hair Removal Right for You?
People with dark and coarse hair who have lighter skin are ideal candidates for laser hair removal. But that doesn't mean laser hair removal won't work for patients with lighter hair or darker skin because the technology has advanced over the years. Even though patients with a stark contrast between dark hair and light skin remain the best laser hair removal candidates, women and men with darker skin can still get good results.
People who get laser hair removal have unwanted hair on areas such as:
Body: underarms, bikini line, forearms, legs, or back
Face: brows, chin, upper lip, or cheeks
People with fine, blonde, or red hair are often better suited for other types of treatments, such as waxing.
How Is Laser Hair Removal Performed?
At the outset of the procedure, we have patients wear protective eye shields and trim the hair in the treatment area. We use the GentleLase Pro-U, which is suitable for all skin types and features the state-of-the-art Dynamic Cooling Device to enhance patient comfort throughout the procedure. Some patients elect to apply a numbing cream about 45 minutes before the treatment and can obtain a prescription from our practice.
Registered nurses with more than 30 years of combined experience perform laser hair removal treatments under Dr. Vartany's supervision.
How Many Treatment Sessions Are Needed?
Because hair grows in phases, multiple treatment sessions are needed to produce the desired results. The 4 growing phases are active (anagen), dormant (catagen), shedding (exogen), and resting (telogen). Hair follicles are always at different stages within a growth cycle, and laser beams can only affect follicles in the active, growing phase.
The number of treatments varies, and the frequency of the procedures depends on the treatment area. For facial hair, treatments are scheduled every 4 to 6 weeks. Appointments for body hair are scheduled every 6 to 8 weeks.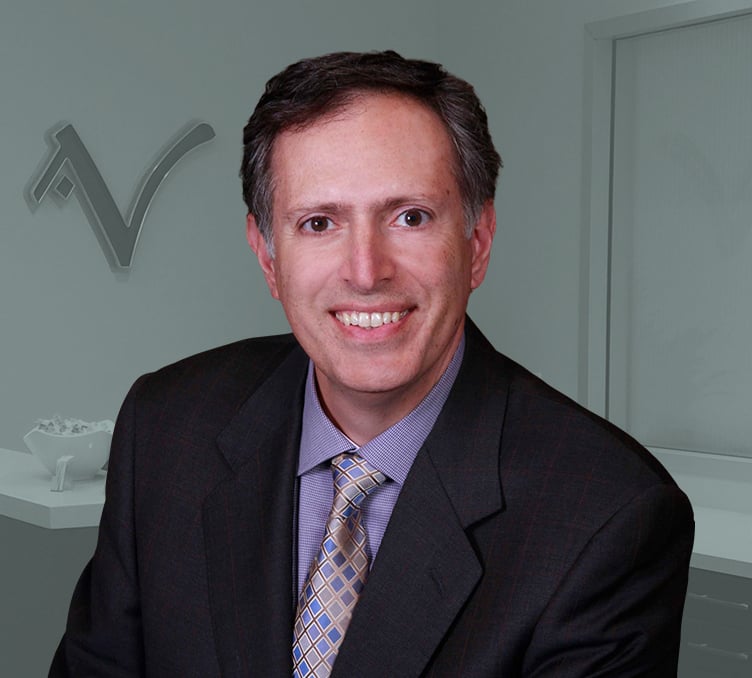 Meet Dr. Vartany
Double Board-Certified Plastic Surgeon
If you're looking for an experienced, compassionate plastic surgeon with a reputation for producing superior cosmetic results, look no further than Dr. Vartany. Combining expertise and honesty with a gentle demeanor, Dr. Vartany provides the quality of Beverly Hills for his plastic surgery patients from Burbank, Glendale, Pasadena, and beyond.
Meet Dr. Vartany
Credentials You Can Trust

What Happens During Recovery After Laser Hair Removal?
Patients often experience redness and swelling immediately after their treatments, which may take 1 to 3 days to resolve. Your skin may feel sunburned for a few hours after the procedure. It's also normal for the area to feel itchy for a few days. If the sensation persists, applying a moisturizing cream or ointment can provide relief.
Other post-treatment instructions include:
Avoid sun exposure to reduce the risk of discoloration and use a sunscreen with an SPF of at least 35 when outside
Wait a few hours before applying makeup
Treated hair sheds for about 1 to 2 weeks, although it may look like the hair is growing
Some patients develop a rash or "breakout" and may need to apply over-the-counter hydrocortisone cream
If you're getting laser hair removal for the first time, it's important to remember that you won't see the final results until after multiple treatment sessions.
If You Have Questions After Laser Hair Removal
We encourage patients to call our office with any questions or concerns. It's important to contact us if you notice signs of blistering or discoloration so we can prescribe the appropriate medication and modify future treatments.
Also, if you received a subsequent, full-area treatment and a "patch" of missed hair is still present after all other hair has been shed, you may call our office to schedule a 5-minute "touch-up" treatment. These touch-up treatments aren't performed after a previous touch-up treatment or after first-time treatments, and must be performed within 2 weeks of the original treatment.
Women and men considering laser hair removal can request a consultation at Dr. Vartany's Burbank practice using the online form or by calling (818) 500-0823 to schedule an appointment.
A Reputation Built on Results
Maria did an amazing job, she is very friendly and professional. Pleasure trusting my face to her.
Everyone was really great! I love Perilla, highly recommend her for tat removal!
Been a patient for over 12 years now. Have gone through many laser nurses. By far the best one has to...