Armen Vartany, MD, FACS: Plastic Surgery and Laser Center
116 S Buena Vista St #300
Burbank, CA 91505
Phone: (818) 500-0823
Monday–Friday: 7:30 a.m.–6 p.m.
Saturday: 7:30 a.m.–4 p.m.
Closed for Lunch: 12 p.m.–1 p.m.

Liposuction
Even people who lead healthy lifestyles, including regular exercise and nutritious eating, often remain frustrated by localized pockets of fat and unwanted bulges. Stubborn fat deposits in areas such as the lower abdomen, back, hips, neck, and legs can make you self-conscious about your appearance. Liposuction helps patients from Glendale, Encino, Tarzana, and throughout Los Angeles get the proportional contours they desire.
How Much Does Liposuction Cost in Burbank, CA?
The cost of liposuction at our Burbank practice starts at $3,300 and varies depending on the size and number of your treated areas. We will provide a detailed estimate as part of your consultation. (All pricing and terms are subject to change without notice.)
Is Liposuction Right for You?
Liposuction is consistently one of the most popular body contouring procedures performed in the U.S. One of the reasons is because it's an effective solution for women and men who are bothered by excess fat in areas that resist their efforts to keep fit and toned.
People who can benefit from liposuction are:
Healthy individuals who do not have a life-threatening illness or medical conditions that can impair healing
Within 30% of their ideal weight
Individuals with firm, elastic skin and good muscle tone
Non-smokers
They also have a positive outlook and have specific yet realistic goals in mind for body contouring. It's important to understand that liposuction is not weight-loss surgery. If you're overweight, you should get close to the weight you want to maintain before scheduling liposuction surgery.
What Areas Can Liposuction Treat?
Liposuction is a versatile treatment that can remove unwanted fat from virtually any area of the body and face when performed by a plastic surgeon with Dr. Vartany's expertise. Some of the most common areas targeted by liposuction include:
Abdomen
Hips
Buttocks
Thighs
Neck
Chest
Lower back
Calves
Upper arms
Dr. Vartany can adapt liposuction techniques for various areas, and he creates surgical plans based on each patient's specific concerns.
How Is Liposuction Performed?
If you've spent any time researching liposuction online, you've probably discovered that there are multiple liposuction techniques. Traditional liposuction—called tumescent liposuction—involves making small incisions and saturating the treatment area with a solution that includes both a local anesthetic and epinephrine, which causes the fat to swell and become firmer.
Dr. Vartany then inserts a thin tube called a cannula, which he moves to break up the fatty tissue and suction it from the body. Cannulas vary in size depending on the area of the body being treated. In many cases, the incisions are small enough that no sutures are needed to close them.
Depending on the treatment area, liposuction may be performed using a local anesthetic or under general anesthesia. A general anesthetic is most often used when liposuction is being combined with body contouring procedures such as a tummy tuck.
How Long Is Recovery After Liposuction?
The length of the recovery after liposuction depends on the area treated or if multiple areas are treated during a single operation. In most cases, you should plan to take 3 to 5 days off from work or school. Larger treatment areas may require more time off.
We provide a compression garment to patients, which must be worn during the day and night for about 4 weeks after the surgery. A compression garment minimizes swelling and helps ensure the new contours heal as expected. You should wait 3 days before showering and then gently wash and pat incisions dry. Immediately replace your compression garment.
Avoid driving until Dr. Vartany says it's okay.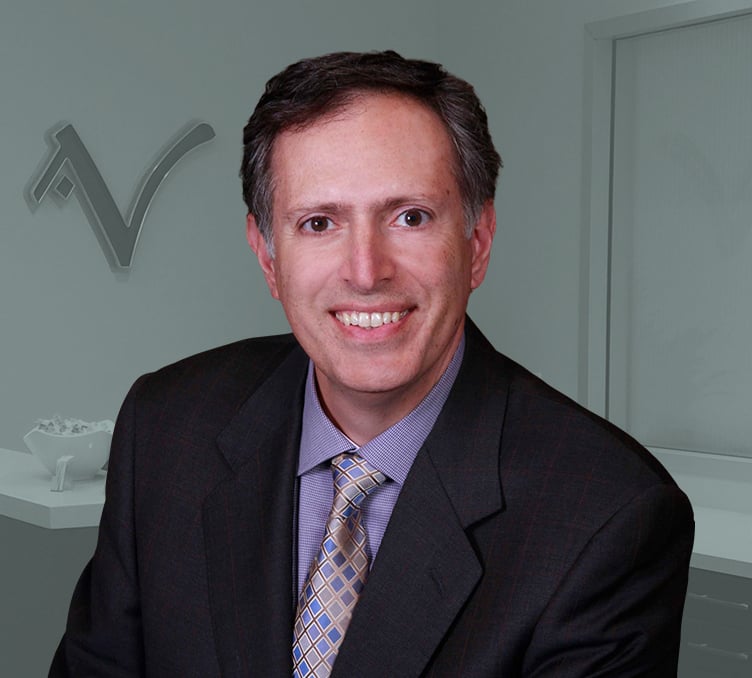 Meet Dr. Vartany
Double Board-Certified Plastic Surgeon
If you're looking for an experienced, compassionate plastic surgeon with a reputation for producing superior cosmetic results, look no further than Dr. Vartany. Combining expertise and honesty with a gentle demeanor, Dr. Vartany provides the quality of Beverly Hills for his plastic surgery patients from Burbank, Glendale, Pasadena, and beyond.
Meet Dr. Vartany
Credentials You Can Trust

Frequently Asked Questions
For information about your personalized consultation, how to prepare for your upcoming procedure and what to expect during recovery, please visit our Patient Resources page.
Can I combine liposuction with other procedures?
Liposuction is often combined with other body contouring and breast enhancement procedures as part of a Mommy Makeover. Some of the procedures combined with liposuction include:
You can discuss your options with Dr. Vartany during the consultation.
Can liposuction treat cellulite?
Liposuction is not a treatment for cellulite. Even though fat is part of the reason people develop cellulite, treating the dimpled appearance of the condition involves severing connective tissue that pulls fatty tissue up into the underside of the skin.
Can I regain weight after liposuction?
Even though the fat removed during a liposuction procedure is gone for good, you should maintain a healthy lifestyle to ensure that the remaining fat cells don't increase in size. Exercise and healthy eating habits will help your results last for years.
If you're looking for the best plastic surgeon in the Glendale and Los Angeles area to perform liposuction, request a consultation with Dr. Vartany using the online form or call us at (818) 500-0823, and a member of our team will schedule your appointment.
A Reputation Built on Results
I'm delighted to share my positive experience with Dr. Vartany office regarding my recent otoplasty...
Excellent Service, Thanks Doctor.
Efficient! Professional!!
Amazing experience. Narine is very professional and has decades of experience