Armen Vartany, MD, FACS: Plastic Surgery and Laser Center
116 S Buena Vista St #300
Burbank, CA 91505
Phone: (818) 500-0823
Monday–Friday: 7:30 a.m.–6 p.m.
Saturday: 7:30 a.m.–4 p.m.
Closed for Lunch: 12 p.m.–1 p.m.

Breast Augmentation
There are many reasons you may be considering breast implants. Maybe you feel that increasing your breast size will improve the balance of your figure or give you that voluptuous shape you have always wanted. Or perhaps weight loss, pregnancy, or the aging process has caused your breasts to lose volume. Whatever your reasons for considering breast augmentation, you're not alone. Women from Los Angeles, Glendale, Pasadena, Beverly Hills, and surrounding areas choose board-certified plastic surgeon Dr. Armen Vartany to enhance their figures with breast implants. Dr. Vartany's surgical expertise and experience produce natural-looking results that surpass his patients' expectations.
How Much Does Breast Augmentation Cost in the Los Angeles Area?
The cost of breast augmentation at our Burbank practice ranges from $7,449 to $8,350. Keep in mind cohesive silicone gel breast implants vary in price and cost more than saline implants. You will be given a customized price quote that includes everything, including Dr. Vartany's fee and the fee for the anesthesiologist. For more information on accepted forms of payment and financing, visit our financing page. (All pricing and terms are subject to change without notice.)
What Happens During a Breast Augmentation Consultation?
The decision to get breast implants is exciting, but it's normal to feel a bit of anxiety. Dr. Vartany's easy-going demeanor and experience will help you feel confident as you discuss your breast augmentation options during the consultation. This is also when you can "try on" different sizes of breast implants to determine which size will achieve the goals you have. Dr. Vartany takes time to answer all your questions, describe how the surgery is performed, and fill you in on what to expect during the recovery. He also shares before-and-after photos of his actual patients to show the type of results you can expect.
Dr. Vartany explains the potential complications associated with breast augmentation so that you can make a fully informed decision about getting the procedure.
Is Breast Augmentation Right for You?
Many people believe increasing the size of naturally small breasts is the only reason women get breast implants. Even though that is probably the primary reason, breast augmentation is a highly personal procedure that provides several benefits. These may include one or a combination of the following:
Restoring breast volume lost after pregnancy and breastfeeding
Creating balance between breasts when one is smaller than the other
Defining cleavage between the breasts
Enhancing a sense of femininity
Whatever your specific reason for getting breast augmentation, virtually all patients feel enhanced confidence after undergoing the procedure.
Patient Decision Checklists
How Is Breast Augmentation Performed?
Breast augmentation patients have a number of choices to make regarding the procedure, including the type of implants used, where Dr. Vartany makes the incisions, and the placement of the implants. Dr. Vartany helps patients understand these options and often recommends certain choices based on a physical exam and the cosmetic goals a patient describes.
Breast Implant Options
The best implant selection for you depends on your breast anatomy, skin elasticity, and your frame. Also important is how much you want to increase the size of your breasts. Breast implants are filled either with cohesive silicone gel or a saline solution.
Silicone gel implants
The cohesive silicone gel used in breast implants varies in consistency, but most patients and surgeons believe silicone implants look and feel more like natural breasts. "Gummy bear implants" are one type of silicone gel implant that got their nickname because the gel behaves much like gummy bear candies, remaining intact even if the implant shell cracks.
Regular mammograms are a necessary aspect of post-surgery maintenance for patients who choose silicone gel implants. The FDA has approved silicone implants for augmentation in women age 22 or older.
Saline implants
Saline implants are filled with sterile saltwater. They can be filled with varying amounts of saline, which affects the shape, firmness, and feel of the breasts. Should the implant shell leak, the implant collapses, and the saline is absorbed and naturally removed from the body.
Saline implants are FDA-approved for augmentation in women 18 years of age and older. Currently, Saline or silicone implants may be recommended at a younger age if used for reconstruction purposes.
Incision Locations
Incisions are made in inconspicuous areas to minimize visible scarring. Dr. Vartany discusses with you which incision options are appropriate for your desired outcome. The incision location options include:
Peri-areolar: Dr. Vartany makes an incision along the bottom edge of the areola (the dark skin surrounding the nipple).
Inframammary: Dr. Vartany makes an incision along the natural crease at the bottom of the breast.
Incisions vary based on the type of implant, degree of enlargement desired, your particular anatomy, your preferences, and Dr. Vartany's recommendations.
Implant Placement
After making the incision, Dr. Vartany creates a small pocket and inserts the implant. These pockets are made either behind the pectoral muscle (submuscular placement) or behind the existing breast tissue and over the pectoral muscle (subglandular placement). In most cases, Dr. Vartany recommends placing the implant under the muscle because it typically creates results that look and feel more natural.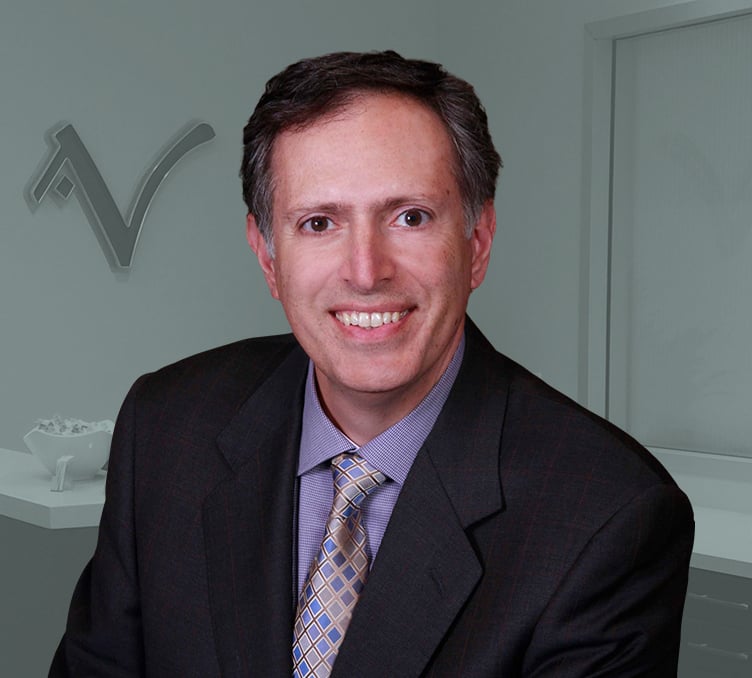 Meet Dr. Vartany
Double Board-Certified Plastic Surgeon
If you're looking for an experienced, compassionate plastic surgeon with a reputation for producing superior cosmetic results, look no further than Dr. Vartany. Combining expertise and honesty with a gentle demeanor, Dr. Vartany provides the quality of Beverly Hills for his plastic surgery patients from Burbank, Glendale, Pasadena, and beyond.
Meet Dr. Vartany
Credentials You Can Trust

How Long Is Recovery After Breast Augmentation?
Dr. Vartany recommends that breast augmentation patients take 4 to 7 days off from work or school after the surgery. We provide a support bra that you should wear as much as possible during the first 4 to 8 weeks after surgery. The bra helps minimize swelling and supports your breasts as they heal. You may shower 3 days after surgery. Gently wash your breasts and pat the incisions dry before putting on your support bra.
Other important recovery instructions include:
Do not wear underwire garments for 6 to 8 weeks
Avoid sleeping on your stomach for 4 to 6 weeks
Limit the use of your arms for 10 to 14 days, and don't extend your arms above your shoulders
Get Dr. Vartany's permission before driving
We provide detailed instructions regarding the recovery and encourage patients to contact the office with any questions or concerns they might have.
Frequently Asked Questions
For information about your personalized consultation, how to prepare for your upcoming procedure and what to expect during recovery, please visit our Patient Resources page.
Can I combine breast augmentation with other cosmetic procedures?
Combining breast augmentation with other plastic surgery procedures is fairly common. Women who have had children, for example, may combine the procedure with a tummy tuck and liposuction as part of a mommy makeover. Also, patients whose breasts sag combine a breast lift with breast implants.
Should I get saline or silicone gel breast implants?
The decision between saline and silicone breast implants is one you make with your plastic surgeon. Saline implants are often a good choice for people who want smaller incisions and the reassurance that if an implant ruptures, the saline would be harmlessly absorbed by the body. Silicone implants provide a more natural look and feel with a proven safety record. They are by far the most popular choice worldwide for breast augmentation.
Can I still breastfeed after breast enhancement surgery?
In most cases, breast implants do not impair breastfeeding. Although implants may affect your milk supply, most women can breastfeed with implants. If you are considering a future pregnancy and breastfeeding, let your plastic surgeon know so they can take extra precautions.
How long do breast implants last?
Breast implants are not designed to last a lifetime, and you may need to replace or remove the implants at some point in the future. Implants can last 15 to 20 years, and revision surgery isn't necessary as long as you are happy with the appearance of your breasts and there are no complications.
If you're looking for the best plastic surgeon in the Glendale and Pasadena area to perform breast augmentation, request a consultation with Dr. Vartany using the online form or call us at (818) 500-0823 and a member of our team will schedule your appointment.
A Reputation Built on Results
Great service and staff is very welcoming. Dr. Vartany give me a very comfortable and caring feeling....
Súper el servicio me encanto todo el personal fue muy amable!!!
Lovely staff! I had a very good experience doing my first laser treatment at Dr Vartany's. Everyone...
Dr Vartany and staff are the most amazing people and care for you and explain to you in details about...