Armen Vartany, MD, FACS: Plastic Surgery and Laser Center
116 S Buena Vista St #300
Burbank, CA 91505
Phone: (818) 500-0823
Monday–Friday: 7:30 a.m.–6 p.m.
Saturday: 7:30 a.m.–4 p.m.
Closed for Lunch: 12 p.m.–1 p.m.

Fractional Skin Resurfacing
Fractional Skin Resurfacing
Your skin is harmed daily with exposure to pollution, extreme climates, sunlight, free radicals, and stress. The effects these factors have on your skin are only added to the never-ending battle against the natural aging process. You may put up a good fight with the use of skin care products and regular sessions with your esthetician; however, the reflection in your mirror continues to show more fine lines, wrinkles, and even age spots. Fractional laser skin resurfacing offers patients from Los Angeles, Glendale, Encino, Tarzana, and other cities near Burbank an effective solution to these signs of aging and sun damage with minimal recovery time.
Laser Skin Rejuvenation Treatments
Laser skin resurfacing is one of the most modern treatments available for reversing signs of aging on your face, neck, and décolleté. Pearl Fractional is a volumizing, fractional laser that offers the best combination of long-lasting patient results and limited recovery time. Fractional therapy works by exposing a fraction of your skin to the precise laser beam in a pattern of tiny dots. The laser pulses place tiny holes in the skin to a controlled depth. The columns of damaged tissue are selectively removed leaving the surrounding skin intact. The precision of the laser keeps the skin protected, which helps to shorten healing time and stimulates the body's own natural process for creating new collagen.
With only one treatment, you will see an improvement in the tone and texture, leaving you with a noticeably smoother and more youthful complexion. As time goes by, the stimulation of collagen will continue to reveal a more plumped skin structure. Final results are seen approximately 3 months after treatment.
Save on Top Treatments
Enjoy special savings on some of our most popular treatments and procedures. Check our Specials pages often to take advantage of time-sensitive deals and extended promotions.
Pearl Fractional laser may be performed under local anesthesia, along with an oral sedative. It is also performed under general anesthesia when performed in conjunction with another procedure. Dr. Vartany will discuss the option that is best for you.
How Much Does Laser Skin Rejuvenation Cost in Burbank, CA?
The cost of Pearl fractional laser skin rejuvenation at our Burbank practice starts at $3,000. (All pricing and terms are subject to change without notice.)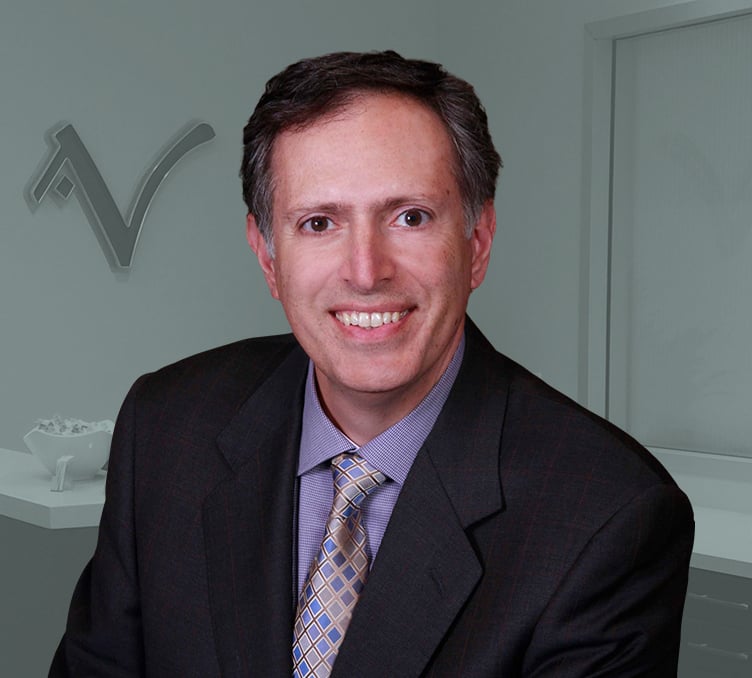 Meet Dr. Vartany
Double Board-Certified Plastic Surgeon
If you're looking for an experienced, compassionate plastic surgeon with a reputation for producing superior cosmetic results, look no further than Dr. Vartany. Combining expertise and honesty with a gentle demeanor, Dr. Vartany provides the quality of Beverly Hills for his plastic surgery patients from Burbank, Glendale, Pasadena, and beyond.
Meet Dr. Vartany
Credentials You Can Trust

Frequently Asked Questions
Is Laser Skin Rejuvenation right for me?
If you have a light to medium skin tone and are bothered by your skin imperfections, such as wrinkles, old acne scars, or age spots, then Pearl Fractional Laser may be the right procedure for you. As with any cosmetic procedure, you should decide to do it for yourself, not to fulfill someone else's desires or to try to fit any sort of ideal image.
Good candidates are:
Healthy individuals who do not have a life-threatening illness or medical conditions that can impair healing
Non-smokers
Individuals with a positive outlook and specific goals in mind for Pearl Fractional Laser Skin Resurfacing
It is important to discuss your history of cold sores with Dr. Vartany so that the correct pre-treatment protocol may be provided.
How many Pearl Fractional Laser treatments will I need?
Significant improvement is often seen after one treatment.
What areas can laser skin resurfacing treat?
Pearl Fractional can be used on the entire face and is uniquely effective in treating crow's feet (lines around the eyes) and lines and wrinkles around the mouth. These areas often show the first signs of aging and can be the most challenging to treat. Your neck, décolleté, and even hands may also be treated.
How should I prepare for my Pearl Fractional Laser treatment?
Beginning 2 weeks prior to treatment, avoid any blood thinners, including but not limited to aspirin, Motrin®, Advil®, Excedrin®, Aleve®, or any other non-steroidal anti-inflammatories.
For patients with a history of cold sores, a prophylactic course of anti-viral medication will be prescribed.
For patients with a history of hyperpigmentation, your pre-treatment protocol will involve the application of prescription strength Hydroquinone cream to suppress melanin production. This must be applied two times a day, starting 2 weeks prior to treatment. A Broad Spectrum sunblock must be worn daily.
Skin care products are available for purchase in our office.
How does laser skin rejuvenation treatment feel?
Most patients describe the treatment as a series of fast, hot pinches. A topical numbing cream is applied to the skin prior to treatment to alleviate discomfort. Dr. Vartany may choose to augment topical creams with other medications based on the individual patient's need.
What can I expect during my recovery?
Immediately after treatment, your skin will look sunburned and may be slightly swollen. You may apply ice packs on the treated area(s) to help alleviate the sunburned sensation.
A topical ointment, such as Aquaphor, will need to be applied during the first 4-5 days while the skin is healing. An ointment will relieve the tightness and create an occlusive barrier to protect your compromised skin.
A Broad Spectrum sunblock needs to be applied daily once the skin has healed.
Makeup may be applied 5-7 days after treatment depending on your skin's response.
Avoid direct and indirect sun exposure for 1 week prior to procedure and 2 weeks after procedure.
What are some procedures that may complement skin resurfacing?
Important facts about the safety and risks of laser treatment
The decision to have a skin rejuvenation procedure is extremely personal. You will have to decide if the benefits will achieve your goals and if the risks and potential complications of Pearl Fractional Laser are acceptable. Dr. Vartany will explain in detail the risks associated with treatment. You will be asked to sign consent forms to ensure that you fully understand the procedure and any risks or potential complications.
Possible risks of Pearl Fractional Laser include:
Anesthesia risks
Bruising
Bleeding (hematoma)
Skin discoloration
Swelling
Post-treatment hyperpigmentation
Post-treatment hypopigmentation
Post-treatment redness
Infection
Cold sores
Unsatisfactory results / minimal improvement in the reduction of fine lines and wrinkles
Possibility of revision treatment
Request a consultation using the online form to discuss your concerns with one of our medical professionals. You can also call us at (818) 500-0823 to schedule an appointment.
A Reputation Built on Results
Maria did an amazing job, she is very friendly and professional. Pleasure trusting my face to her.
Everyone was really great! I love Perilla, highly recommend her for tat removal!
Been a patient for over 12 years now. Have gone through many laser nurses. By far the best one has to...