Armen Vartany, MD, FACS: Plastic Surgery and Laser Center
116 S Buena Vista St #300
Burbank, CA 91505
Phone: (818) 500-0823
Monday–Friday: 7:30 a.m.–6 p.m.
Saturday: 7:30 a.m.–4 p.m.
Closed for Lunch: 12 p.m.–1 p.m.

Arm Lift
Fluctuations in weight, growing older, and even heredity can cause your upper arms to have a drooping and sagging appearance. Exercise may strengthen and improve the underlying muscle tone, but it cannot address excess skin that has lost elasticity or underlying weakened tissues and localized fat deposits. Double board-certified plastic surgeon Dr. Armen Vartany performs arm lift surgery, also known as brachioplasty, to help his Los Angeles area patients feel more comfortable and confident. Thid body contouring procedure removes excess skin and concentrated fat from the upper arms. An arm lift can reshape and define the under portion of your upper arm by tightening and smoothing to create a toned and sculpted appearance.
An arm lift is performed under general anesthesia.
How Much Does an Arm Lift Cost in Burbank, CA?
The cost of an arm lift at our Burbank practice ranges from $9,825 to $12,000, depending on the complexity of the procedure. We will provide a detailed estimate after your consultation with Dr. Vartany. (All pricing and terms are subject to change without notice.)
Frequently Asked Questions
For information about your personalized consultation, how to prepare for your upcoming procedure and what to expect during recovery, please visit our Patient Resources page.
Is an arm lift right for me?
If the underside of your upper arms is sagging and loose due to excess skin and fat, then an arm lift may be the right procedure for you. An arm lift is a highly individualized procedure and you should do it for yourself, not to fulfill someone else's desires or to try to fit any sort of ideal image.
Good candidates are:
Healthy individuals who do not have a life-threatening illness or medical conditions that can impair healing
Individuals who are physically healthy and at a stable weight
Individuals with excess soft tissue along the underside of the arms
Individuals with significant upper arm skin laxity
Non-smokers
Individuals with a positive outlook and specific yet realistic goals in mind for an arm lift
Where are the incisions made during an arm lift?
Incisions vary depending on the area(s) to be treated, degree of correction needed, and patient and surgeon preference. You and Dr. Vartany will discuss which incision options are appropriate for your desired outcome. Incision options include:
Inner Arm
This incision is placed along the lower region of the inner arm. It generally extends from the armpit to just above the elbow.
Back of Arm
This incision is placed along the back side of the arm. It generally extends from the bottom portion of the armpit to just above the elbow.
Minimal
This incision is placed within the underarm (axilla) area. The incision is significantly shorter than with the other techniques but only appropriate for minor correction.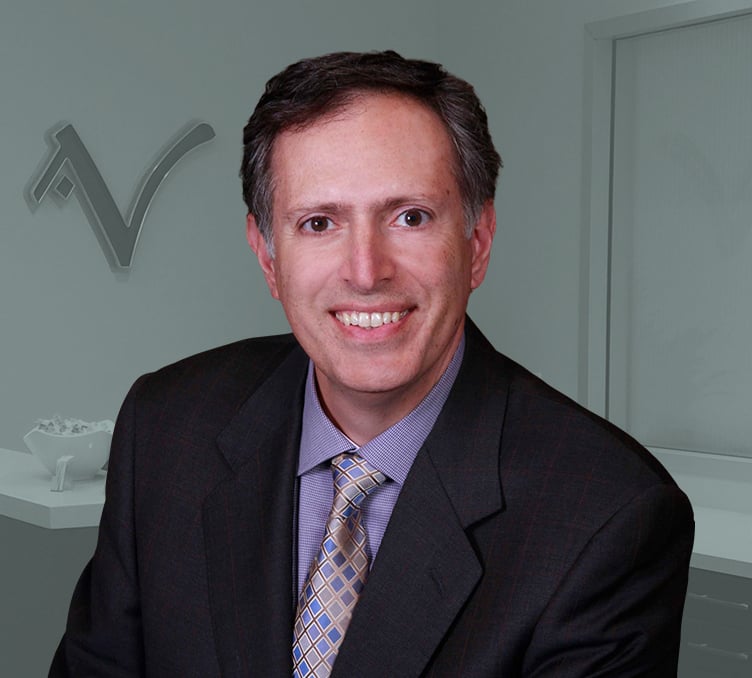 Meet Dr. Vartany
Double Board-Certified Plastic Surgeon
If you're looking for an experienced, compassionate plastic surgeon with a reputation for producing superior cosmetic results, look no further than Dr. Vartany. Combining expertise and honesty with a gentle demeanor, Dr. Vartany provides the quality of Beverly Hills for his plastic surgery patients from Burbank, Glendale, Pasadena, and beyond.
Meet Dr. Vartany
Credentials You Can Trust

How much time should I take off of work or school?
You will need to allow 3-5 days off from work or school for this procedure due to swelling and discomfort.
What are some procedures that may complement an arm lift?
Important facts about the safety and risks of arm lift surgery
Dr. Vartany will explain, in detail, the risks associated with an arm lift surgery. It will be your personal choice in determining if the benefits will achieve your goals and if the risks and potential complications are acceptable. You will be asked to sign consent forms to ensure that you fully understand the procedure and any risks or potential complications.
The risks include:
Bleeding (hematoma)
Infection
Fluid accumulation
Poor wound healing
Skin loss
Blood clots
Numbness or other changes in skin sensation
Anesthesia risks
Skin discoloration and/or prolonged swelling
Fatty tissue found deep in the skin might die (fat necrosis)
Major wound separation
Asymmetry
Pain, which may persist
Unsatisfactory results such as highly visible surgical scar location, unacceptable visible deformities, bunching and rippling in the skin near the suture lines or at the ends of the incisions
Deep vein thrombosis, cardiac and pulmonary complications
Recurrent looseness of skin
Sutures may spontaneously surface through the skin, become visible, or produce irritation that require removal
Possibility of revisional surgery
If you're looking for the best plastic surgeon in the Burbank, Glendale, and Pasadena area to perform your plastic surgery, request a consultation with Dr. Vartany using the online form or call us at (818) 500-0823 and a member of our team will schedule your appointment.
A Reputation Built on Results
Great service and staff is very welcoming. Dr. Vartany give me a very comfortable and caring feeling....
Súper el servicio me encanto todo el personal fue muy amable!!!
Lovely staff! I had a very good experience doing my first laser treatment at Dr Vartany's. Everyone...
Dr Vartany and staff are the most amazing people and care for you and explain to you in details about...