Armen Vartany, MD, FACS: Plastic Surgery and Laser Center
116 S Buena Vista St #300
Burbank, CA 91505
Phone: (818) 500-0823
Monday–Friday: 7:30 a.m.–6 p.m.
Saturday: 7:30 a.m.–4 p.m.
Closed for Lunch: 12 p.m.–1 p.m.

Rhinoplasty
People looking for the best rhinoplasty specialist in Los Angeles, Glendale, Encino, Tarzana, and surrounding areas often choose double board-certified plastic surgeon Dr. Armen Vartany. He performs more than 200 rhinoplasty procedures every year at his Burbank practice. Men and women seeking nose jobs—including revision rhinoplasty—travel from around the world to have Dr. Vartany perform this demanding surgery.
Rhinoplasty is one of the most popular cosmetic surgery procedures in the U.S., but it is also one of the most technically challenging for a plastic surgeon to master. Few surgeons have Dr. Vartany's combination of surgical skill, experience, and artistic eye to produce consistently remarkable results. Dr. Vartany is known for ensuring patients' noses are in harmony with their other facial features, so the results look natural.
How Much Does Rhinoplasty Cost in the Los Angeles Area?
The cost of rhinoplasty at our Burbank practice ranges from $12,800 to $16,649 and depends on a number of factors. These include the training and experience of the plastic surgeon, the geographic location of the practice, and the changes being made during the procedure. We prepare a detailed price quote following your consultation that you can review at home before making a decision about getting the procedure. (All pricing and terms are subject to change without notice.)
Paying for Your Rhinoplasty Surgery
We understand that cost is a factor for most patients, but we strongly recommend that you don't base your choice of plastic surgeon primarily on how much the procedure costs, especially with rhinoplasty. Having a surgeon perform the surgery correctly the first time will save you money. In addition to accepting Visa, Mastercard, and Discover, we also accept third-party financing for qualified patients that can help spread out payments.
Is Rhinoplasty Right for You?
Dr. Vartany performs rhinoplasty on patients in their teens to adults in their 30s, 40s, or older who have realistic goals about the outcome of the surgery. Reasons for rhinoplasty include:
You've always been unhappy with some aspect of your nose
You've suffered an injury that changed the shape of your nose
You have difficulty breathing through your nose.
The best candidates for rhinoplasty are nonsmokers in good overall health without medical conditions that could complicate healing. It's also important that you have a positive outlook and realistic aesthetic goals for your rhinoplasty.
Why Choose Dr. Vartany as Your Rhinoplasty Surgeon?
When patients don't choose an experienced rhinoplasty specialist such as Dr. Vartany, they often end up seeking a second procedure to revise the initial results. Dr. Vartany is the surgeon patients often choose for revision surgery. The delicate anatomy of the nose requires a surgeon with expertise that exceeds what's needed for other plastic surgery procedures. Dr. Vartany is a true artist who has perfected his technique through his many years in practice.
Dr. Vartany also believes that excellent rhinoplasty results begin during the consultation when patients discuss why they want cosmetic nose surgery and what they don't like about the shape or size of their nose. Dr. Vartany creates a custom surgical plan based on this candid conversation, an examination of the nose, and general discussions about health and lifestyle.
Rhinoplasty patients also have the opportunity to see the potential results of their procedure using 3D imaging technology at our practice. Our patients truly appreciate this tool because they can preview "before-and-after" digital photos of projected results from a nose job.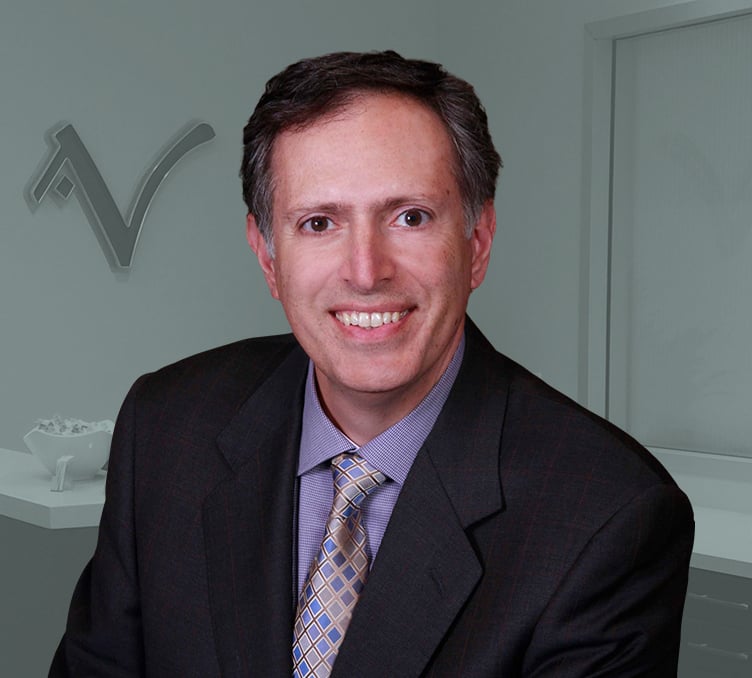 Meet Dr. Vartany
Double Board-Certified Plastic Surgeon
If you're looking for an experienced, compassionate plastic surgeon with a reputation for producing superior cosmetic results, look no further than Dr. Vartany. Combining expertise and honesty with a gentle demeanor, Dr. Vartany provides the quality of Beverly Hills for his plastic surgery patients from Burbank, Glendale, Pasadena, and beyond.
Meet Dr. Vartany
Credentials You Can Trust

How Is Rhinoplasty Performed?
Rhinoplasty changes the shape or size of your nose—or both—so that it is in harmony with the rest of your facial features and doesn't detract from your appearance. A large or wide nose may divert attention from naturally attractive eyes or excellent bone structure. Small changes to the nose can produce dramatic results for people who have always been self-conscious about their noses.
Rhinoplasty Incisions
Dr. Vartany performs either a "closed" or "open" rhinoplasty technique, which influences where he makes incisions for the procedure.
Closed rhinoplasty: A closed rhinoplasty involves making incisions inside the nostrils, meaning there is no visible scar following surgery. This is the technique Dr. Vartany uses most often for rhinoplasty procedures.
Open rhinoplasty: When Dr. Vartany performs an open rhinoplasty, he makes an incision on the columella, the small strip of skin separating the nostrils. After making the incision, he lifts the skin to expose the nasal structures. The small scar that results fades significantly and is virtually imperceptible.
Dr. Vartany performs rhinoplasty with his patients under general anesthesia.
Preparing for Your Recovery
Before surgery, make some time to prepare for recovery by:
Filling prescriptions.
Creating cold compresses by filling 6 snack-size Ziploc bags with frozen peas or corn.
Gathering pillows to prop yourself up with in bed.
Eating fresh pineapple to help reduce discomfort and swelling.
What Happens During Recovery After Rhinoplasty?
Getting plenty of rest, especially during the first 24 hours after the surgery, is very important. Make sure you have a family member or friend staying with you during this time.
Recovery Milestones
While rhinoplasty recovery varies with the specifics of each surgery and personal factors, you can generally expect to progress through the following milestones:
Discomfort: Rhinoplasty patients are often pleasantly surprised after surgery because the discomfort they experience is far less than they expected. Dr. Vartany doesn't use nasal packing, which many patients find to be the most uncomfortable part of rhinoplasty.
Return to work and school: 1 to 3 weeks.
Swelling and bruising: Apply ice packs over your eyelids for the first 48 hours as directed. For the first 2 weeks, keep your head elevated at all times. Sleep propped up with pillows or in a recliner.
Nasal splint: A protective splint will be placed over your nose during surgery. Dr. Vartany will remove it a week after surgery at your first post-op appointment.
Nose blowing: Most patients have congestion after surgery, but it's important to avoid blowing your nose for at least 10 days until cleared by Dr. Vartany.
Exercise: Begin gentle walking as soon as possible to increase circulation and promote healing. Nonstrenuous activities and exercise may be resumed after 2 weeks. Strenuous non-contact activities can usually be resumed within 4 to 6 weeks.
Wearing glasses: Approximately 8 weeks.
We provide detailed post-op instructions that can help you recover as quickly and as comfortably as possible.
When Will I See Results After Rhinoplasty?
When Dr. Vartany removes the splint from the nose about a week after surgery, the nose will be very swollen and patients often believe that their noses are wider than before the surgery. This excessive swelling gradually goes down during the first 3 weeks after surgery. Residual swelling persists, especially on the tip of the nose, and it can be up to a year before patients see the final results of their nose jobs.
Combining Treatments
Rhinoplasty can be safely combined with other surgical and nonsurgical treatments to refine the whole face and further enhance results. Some of the most common procedures include:
Surgery on the eyelids (blepharoplasty) or brow can refresh the eye area and forehead. Similarly, a facelift tightens loose skin around the cheeks and jawline to complement rhinoplasty's results. On the nonsurgical side, dermal fillers and wrinkle-relaxing neuromodulators soften the appearance of wrinkles, strategically add volume to the face, and further refine the look of the nose.
Frequently Asked Questions
Please visit our Patient Resources page to learn more about your personalized consultation, how to prepare for your upcoming procedure and what to expect during recovery.
How old do you have to be to get a rhinoplasty?
Your nose should be fully developed before pursuing rhinoplasty surgery. This maturity usually develops around age 15 or 16 for girls and 16 or 17 for boys. Once the nose has matured, there is no age limit for the surgery as long as the patient is healthy.
Are rhinoplasties permanent?
Most of the changes made during the surgery are considered permanent, although the nose will continue to age and change slightly over time.
Are there any nonsurgical alternatives to rhinoplasty surgery?
Some plastic surgeons perform a nonsurgical procedure called a liquid rhinoplasty that uses dermal fillers to temporarily affect the appearance of the nose. While this method cannot make the nose smaller, it can make the bridge appear straighter and the tip more defined and uptilted. The procedure carries some risk, so it's important to choose an experienced, well-qualified injector to perform the injections.
Are nose jobs safe?
When performed by a skilled, board-certified plastic surgeon, rhinoplasty is generally safe and low risk.
What's a revision rhinoplasty?
A revision rhinoplasty is a secondary surgical procedure to correct the results of the original ("primary") rhinoplasty. Patients who are unhappy with their rhinoplasty results seek out Dr. Vartany's expertise to give them the successful, flattering outcome they've been waiting for. See his skillful, subtle enhancements in our revision rhinoplasty photo gallery.
Schedule a Consultation
Dr. Vartany provides all the information you need about rhinoplasty in a way that's easy to understand. You can request a consultation using the online form or call us at (818) 500-0823 to schedule an appointment.
A Reputation Built on Results
Maria did an amazing job, she is very friendly and professional. Pleasure trusting my face to her.
Everyone was really great! I love Perilla, highly recommend her for tat removal!
Been a patient for over 12 years now. Have gone through many laser nurses. By far the best one has to...