Armen Vartany, MD, FACS: Plastic Surgery and Laser Center
116 S Buena Vista St #300
Burbank, CA 91505
Phone: (818) 500-0823
Monday–Friday: 7:30 a.m.–6 p.m.
Saturday: 7:30 a.m.–4 p.m.
Closed for Lunch: 12 p.m.–1 p.m.

Surgery After Weight Loss
Surgery After Weight Loss
According to the Centers for Disease Control, almost 1 in 3 Americans suffer from obesity. Obesity is not only an emotionally debilitating condition, it is commonly correlated with many health problems such as diabetes, high blood pressure, and heart disease.
With bariatric surgeries on the rise, patients may be faced with the repercussions of extreme and sudden weight loss. The skin that has been severely stretched often lacks elasticity and cannot conform to the reduced body size. The result is excessive, loose and unsupported skin, affecting many areas of the body. One of the most troubling areas of unwanted skin is the abdominal area. Skin may hang and extend around the sides and into the lower back area, resulting in an apron-like overlap. All your efforts and hard work are diminished by the excessive draping skin that can barely be tucked into your clothing. You have traded one self-esteem reducing problem for another.
Double board-certified plastic surgeon Dr. Armen Vartany offers body contouring with plastic surgery after massive weight loss to help patients from Glendale, Encino, Tarzana, and throughout Los Angeles improve the shape and tone of their bodies by eliminating the excess sagging skin and fat. The result is a more attractive appearance with smoother contours. With stabilized weight loss, the effects are virtually permanent.
A tummy tuck after massive weight loss is performed under general anesthesia.
Frequently Asked Questions
For information about your personalized consultation, how to prepare for your upcoming procedure and what to expect during recovery, please visit our Patient Resources page.
Is a tummy tuck after massive weight loss right for me?
If you have undergone major weight loss, are at a stabilized weight, and are bothered by excess abdominal skin and fat, then a tummy tuck may be right for you. If you are planning to continue with substantial weight loss or if you are a woman considering future pregnancies, you may be advised to postpone a tummy tuck. As with all cosmetic surgeries, this is a very personal decision and you should only do it for yourself, not to fulfill someone else's desires or to try to fit any sort of ideal image.
Good candidates are:
Healthy individuals who do not have a life-threatening illness or medical conditions that can impair healing
Individuals who are physically healthy and at a stable weight
Non-smokers
Individuals with a positive outlook and specific yet realistic goals in mind for a tummy tuck after massive weight loss
Special note: If you rapidly regain the weight, you will traumatically stress your already weakened and thinned skin, causing further stress to the skin, visible stretch marks, and wide scars.
Where are the incisions made during a tummy tuck?
A full tummy tuck after massive weight loss requires a horizontally oriented incision in the area between the pubic hairline and navel. The incision length and pattern depend on the amount and location of excess skin to be removed. The incision may extend around the hips and above the buttocks. Dr. Vartany takes extra care in positioning the incision, when possible, just below the bikini line to make the healed incision less visible while wearing most types of clothing. Through this incision, Dr. Vartany will repair weakened abdominal muscles and remove excess fat tissue and skin. A second incision around the navel is necessary to maximize the removal of the excess skin in the upper abdomen.
Are there additional instructions pertaining to my tummy tuck?
You will need to discontinue using birth control pills for two weeks before surgery. You may resume taking your birth control one week after surgery.
Are there additional instructions for my body contouring recovery?
Your surgical drains will need to be emptied twice daily. A form will be provided for you to log the amount of fluid being drained from each side, both morning and night. Your drains will be removed in the office once the fluid output goes down. This is generally 6-10 days after surgery.
You may not shower while your drains are in place.
You will be provided with an abdominal girdle. Your girdle should be worn for six weeks after surgery, 24 hours a day. Once your drains have been removed, you may remove your girdle just long enough to shower and wash your garment.
You may not sleep on your stomach or attempt to for 4-6 weeks after surgery.
You may not drive a car until you are given permission to do so. This is generally after all meds have been discontinued and your drains have been removed. Dr. Vartany will assess you at each post-operative appointment and instruct you on your current restrictions.
Avoid getting overheated, sunbathing, exercise, and/or any strenuous activity that could potentially elevate your heart rate or blood pressure for 4 weeks after surgery.
Dr. Vartany uses dissolvable sutures. A running steri-strip will cover the incision and will typically come off on its own. Do not attempt to remove or peel off the steri-strip.
Complete resolution of your swelling may take up to 6 months.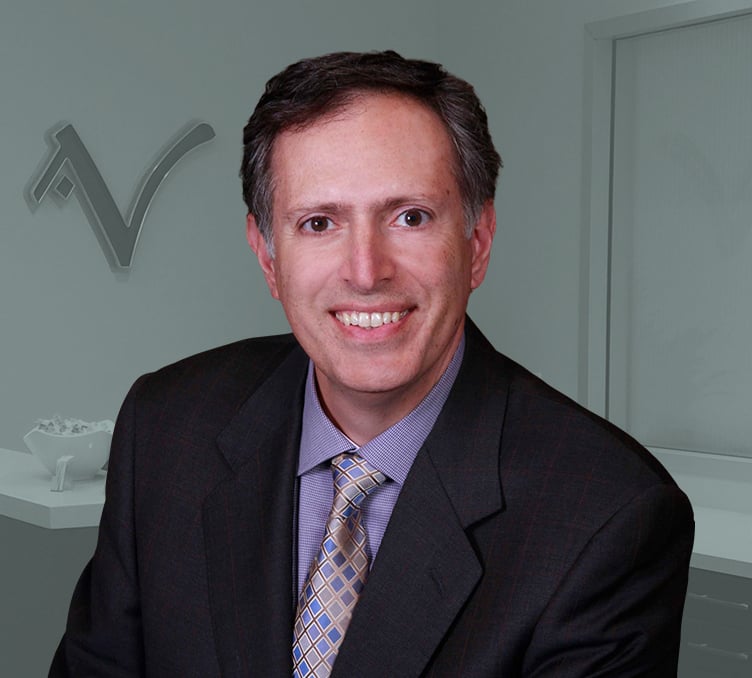 Meet Dr. Vartany
Double Board-Certified Plastic Surgeon
If you're looking for an experienced, compassionate plastic surgeon with a reputation for producing superior cosmetic results, look no further than Dr. Vartany. Combining expertise and honesty with a gentle demeanor, Dr. Vartany provides the quality of Beverly Hills for his plastic surgery patients from Burbank, Glendale, Pasadena, and beyond.
Meet Dr. Vartany
Credentials You Can Trust

Additional Procedures for Further Enhancement
Important Facts About the Safety and Risks of a Tummy Tuck After Weight Loss
Dr. Vartany will explain in detail the risks associated with a tummy tuck after massive weight loss. You will be asked to sign a consent form to ensure that you fully understand potential risks and complications.
Unfavorable scarring
Bleeding (hematoma)
Infection
Fluid accumulation
Poor wound healing
Skin loss
Blood clots
Numbness or other changes in skin sensation
Anesthesia risks
Skin discoloration and/or prolonged swelling
Fatty tissue found deep in the skin might die (fat necrosis)
Major wound separation
Asymmetry
Recurrent looseness of skin
Pain, which may persist
Deep vein thrombosis, cardiac and pulmonary complications
Persistent swelling in the legs
Possibility of revision surgery
Suboptimal aesthetic result
If you're looking for the best plastic surgeon in the Burbank and Glendale area to perform your plastic surgery, request a consultation with Dr. Vartany using the online form or call us at (818) 500-0823 and a member of our team will schedule your appointment.
A Reputation Built on Results
Maria did an amazing job, she is very friendly and professional. Pleasure trusting my face to her.
Everyone was really great! I love Perilla, highly recommend her for tat removal!
Been a patient for over 12 years now. Have gone through many laser nurses. By far the best one has to...