Armen Vartany, MD, FACS: Plastic Surgery and Laser Center
116 S Buena Vista St #300
Burbank, CA 91505
Phone: (818) 500-0823
Monday–Friday: 7:30 a.m.–6 p.m.
Saturday: 7:30 a.m.–4 p.m.
Closed for Lunch: 12 p.m.–1 p.m.

Breast Reduction
Overly large breasts can take a toll on both your physical health and your emotional health. Finding clothing that flatters your unique body type and that you feel comfortable in can be nearly impossible. In addition to self-image issues, you may also experience physical pain and discomfort. Double board-certified plastic surgeon Dr. Armen Vartany performs breast reduction surgery to help women from Glendale, Burbank, Encino, Tarzana, and throughout Los Angeles achieve a breast size in proportion with their bodies. The alleviation of discomfort associated with overly large breasts can be life-changing.
Breast reduction is performed under general anesthesia.
How Much Does a Breast Reduction Cost in Burbank, CA?
The cost of a breast reduction at our Burbank practice ranges from $12,460 to $15,000. This varies from person to person depending on the technique used, the complexity of the procedure, and other factors. (All pricing and terms are subject to change without notice.)
Frequently Asked Questions
For information about your personalized consultation, how to prepare for your upcoming procedure and what to expect during recovery, please visit our Patient Resources page.
Is a breast reduction right for me?
If you feel that you could benefit from a more youthful and uplifted breast profile, then a mammaplasty reduction may be the right procedure for you. Breast reduction surgery is a highly individualized procedure and you should do it for yourself, not to fulfill someone else's desires or to try to fit any sort of ideal image.
Good candidates:
Are physically healthy
Have realistic expectations
Do not smoke
Are bothered by the feeling that your breasts are too large
Have breasts that limit your physical activity
Experience back, neck, and shoulder pain caused by the weight of your breasts
Have regular indentations from bra straps that support heavy, pendulous breasts
Have skin irritation beneath the breast crease
Have breasts that hang low and have stretched skin
Have nipples that rest below the breast crease when your breasts are unsupported
Have enlarged areolas caused by stretched skin
Where are the incisions made during a mammaplasty reduction?
Your breast lift surgery can be achieved through a variety of incision patterns and techniques. Dr. Vartany typically uses one of three.
The Benelli lift – A circular pattern around the areola. The incision lines that remain are visible and permanent scars, although usually well concealed beneath a swimsuit or bra. This technique is typically used in patients who desire a slight lift.
The "keyhole" or "lollipop" lift – A keyhole or racquet-shaped pattern with an incision around the areola and vertically down to the breast crease. This is a very effective lift for women with low-hanging breasts.
The "anchor" lift – An inverted T or anchor-shaped incision pattern. This is the most invasive breast lift procedure but very effective for women with significant breast droop.
Dr. Vartany will discuss the various types of lifts and advise you during your personalized consultation what approach will be best for you and the results you wish to achieve. The appropriate technique for you will be determined based on a number of factors such as:
Breast size and shape
The size and position of your areolas
The degree of breast sagging
Skin quality and elasticity as well as the amount of extra skin
Once Dr. Vartany makes the appropriate incision, the nipple, which remains tethered to its original blood and nerve supply, is then repositioned. The areola is reduced by excising skin at the perimeter, if necessary.
Underlying breast tissue is reduced, lifted, and shaped. Occasionally, for extremely large pendulous breasts, the nipple and areola may need to be removed and transplanted to a higher position on the breast (free nipple graft).
The incisions are brought together to reshape the now smaller breasts. Sutures are layered deep within the breast tissue to create and support the newly shaped breasts. Absorbable sutures are used to close the skin. Incision lines are permanent but in most cases will fade and significantly improve over time.
The results of your breast reduction surgery are immediately visible. Over time, post-surgical swelling will resolve and incision lines will fade. Satisfaction with your new image should continue to grow as you recover.
Are there additional instructions for my mammaplasty reduction recovery?
After your breast reduction procedure is complete, dressings and/or bandages will be applied to the incisions. On the day of your surgery, a medical support bra will be provided. You will need to wear this bra, morning and night, for 4-8 weeks after surgery. The bra is designed to minimize swelling and support your breasts as they heal. If you would like to purchase additional support bras, it is important to find something that provides compression, support, and opens in the front with a zipper or Velcro. No underwire garments may be worn for 6-8 weeks after surgery.
Small, thin tubes with drains attached may be temporarily placed under the skin to drain any excess blood or fluid that may collect. If drains are necessary for your procedure, they will need to be emptied twice daily. A form will be provided for you to log the amount of fluid being drained from each side, both morning and night. Your drains will be removed, in the office, once the fluid output goes down. This is generally 3-5 days after surgery.
You may not shower while your drains are in place.
It is extremely important that you limit the use of your arms for 10-14 days after surgery. Do not extend your arms over your shoulder level.
You may not sleep on your stomach for 4-6 weeks after surgery.
You may not drive a vehicle until you have been permitted to do so.
Special note: While a breast lift does not usually affect breast function, if you are planning to become pregnant, discuss this with Dr. Vartany. Changes that occur in the breasts during pregnancy can minimize or reverse the improvement a breast lift provides. Likewise, plans for significant weight loss should also be discussed.
How much time should I take off of work?
You will need to allow between 10 to 14 days off from work or school for this procedure due to swelling and discomfort. You may have drains, therefore you may not shower until after the drains are removed, which is typically between 3 to 5 days post-procedure.
What are some procedures that may complement a mammaplasty reduction?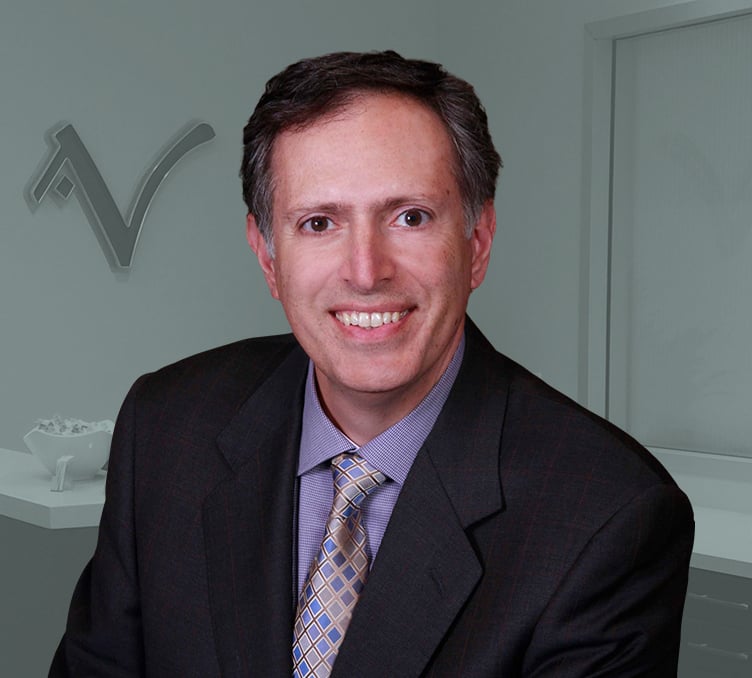 Meet Dr. Vartany
Double Board-Certified Plastic Surgeon
If you're looking for an experienced, compassionate plastic surgeon with a reputation for producing superior cosmetic results, look no further than Dr. Vartany. Combining expertise and honesty with a gentle demeanor, Dr. Vartany provides the quality of Beverly Hills for his plastic surgery patients from Burbank, Glendale, Pasadena, and beyond.
Meet Dr. Vartany
Credentials You Can Trust

Important facts about the safety and risks of breast reduction surgery
Dr. Vartany will explain, in detail, the risks associated with reduction mammaplasty. It will be your personal choice in determining if the benefits will achieve your goals and if the risks and potential complications are acceptable. You will be asked to sign consent forms to ensure that you fully understand the procedure and any risks or potential complications.
The risks include:
Unfavorable scarring
Infection
Changes in nipple or breast sensation, which may be temporary or permanent
Anesthesia risks
Bleeding (hematoma)
Blood clots
Poor wound healing
Breast contour and shape irregularities
Skin discoloration, permanent pigmentation changes, swelling, and bruising
Damage to deeper structures – such as nerves, blood vessels, muscles, and lungs – can occur and may be temporary or permanent
Breast asymmetry
Fluid accumulation
Excessive firmness of the breast
Potential inability to breastfeed
Potential loss of skin/tissue of breast where incisions meet each other
Potential partial or total loss of nipple and areola
Deep vein thrombosis, cardiac and pulmonary complications
Pain, which may persist
Allergies to tape, suture materials and glues, blood products, topical preparations or injectable agents
Fatty tissue deep in the skin could die (fat necrosis)
Possibility of revisional surgery
You also should know that:
Breast reduction surgery can interfere with certain diagnostic procedures
Breast and nipple piercing can cause an infection
Your ability to breastfeed following mammoplasty reduction may be limited; talk to Dr. Vartany if you are planning to nurse a baby
The procedure can be performed at any age but is best done when your breasts are fully developed
Changes in the breasts during pregnancy can alter the outcomes of previous breast reduction surgery, as can significant weight fluctuations
If you're looking for the best plastic surgeon in the Los Angeles, Burbank, and Glendale area to perform your plastic surgery, request a consultation with Dr. Vartany using the online form or call us at (818) 500-0823 and a member of our team will schedule your appointment.
A Reputation Built on Results
Maria did an amazing job, she is very friendly and professional. Pleasure trusting my face to her.
Everyone was really great! I love Perilla, highly recommend her for tat removal!
Been a patient for over 12 years now. Have gone through many laser nurses. By far the best one has to...