Armen Vartany, MD, FACS: Plastic Surgery and Laser Center
116 S Buena Vista St #300
Burbank, CA 91505
Phone: (818) 500-0823
Monday–Friday: 7:30 a.m.–6 p.m.
Saturday: 7:30 a.m.–4 p.m.
Closed for Lunch: 12 p.m.–1 p.m.

KYBELLA®
Many people—male and female—can relate to feeling self-conscious about a double chin. Until recently, surgical liposuction was the only treatment option to minimize a double chin. KYBELLA is the first nonsurgical treatment approved by the FDA to reduce fat below the chin. The injectable treatment creates a sleeker neckline and improves the definition of the chin and jaw. Patients from Los Angeles, Glendale, Encino, and throughout the region get KYBELLA treatments at our Burbank, CA, practice.
Is KYBELLA Right for You?
Even though some people associate a double chin with being overweight, women and men who are fit and athletic can also have a double chin. Submental fat—fat under the chin—can accumulate with age and may also persist after weight loss. You can benefit from KYBELLA injections if you:
Have excess fat on your upper neck, contributing to the appearance of a double chin.
Have skin that retains most of its elasticity, so it will "shrink-to-fit" the neck's new contours.
Are in good general health.
Aren't interested in liposuction.
If you have loose neck skin, wrinkles, and jowls on the lower face, a facelift may be a better treatment option.
How Much Does KYBELLA Cost in the Los Angeles Area?
The cost of KYBELLA at our Burbank practice is $2,400 for a 2-treatment kit. (All pricing and terms are subject to change without notice.)
Save on Top Treatments
Enjoy special savings on some of our most popular treatments and procedures. Check our Specials pages often to take advantage of time-sensitive deals and extended promotions.
How Does KYBELLA Work?
KYBELLA dissolves treated fat cells with deoxycholic acid, a substance found naturally in the body that helps it break down and absorb dietary fat. Our registered nurses perform KYBELLA injections, carefully marking injection sites on the neck.
A patient can request a topical numbing ointment be applied to minimize any potential discomfort. Most patients report experiencing little to no pain at all.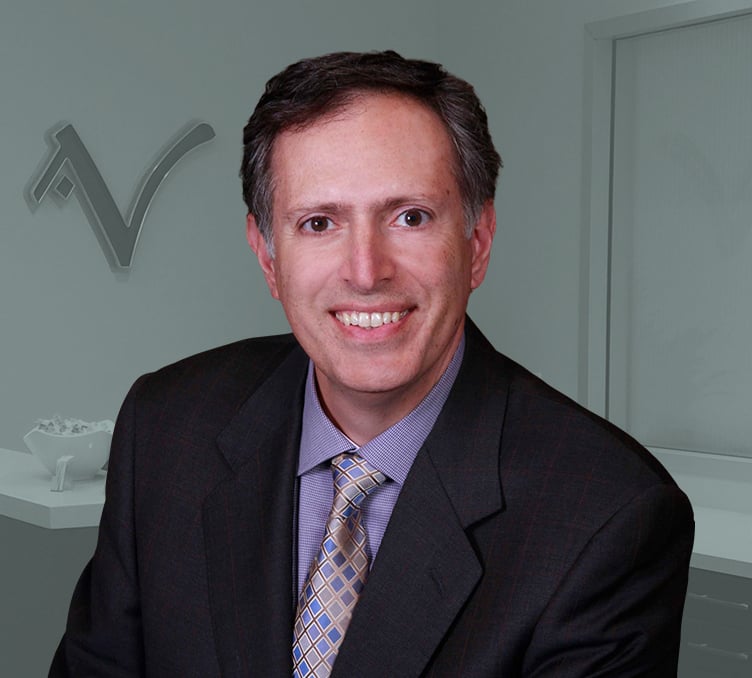 Meet Dr. Vartany
Double Board-Certified Plastic Surgeon
If you're looking for an experienced, compassionate plastic surgeon with a reputation for producing superior cosmetic results, look no further than Dr. Vartany. Combining expertise and honesty with a gentle demeanor, Dr. Vartany provides the quality of Beverly Hills for his plastic surgery patients from Burbank, Glendale, Pasadena, and beyond.
Meet Dr. Vartany
Credentials You Can Trust

How Many KYBELLA Treatments Will You Need?
The number of treatments you'll need depends on your cosmetic goals and how you respond to the injections. Our injectors create a custom treatment plan after your consultation. Most patients get 2 to 4 treatments spaced about a month apart for optimal results, and sometimes up to 6 treatments. The number of injections also varies from patient to patient.
What Happens During Recovery After KYBELLA?
Swelling is a common side effect following KYBELLA injections. The swelling usually peaks at around 2 to 3 days and then gradually subsides within 7 to 14 days after the treatment. Patients with larger deposits of fatty tissue may see more swelling, which is also more pronounced after the initial treatment session.
You may also notice some bruising. Soreness is rare and can be managed with over-the-counter pain medication. KYBELLA patients often notice some slimming under the chin after 2 treatments.
If you're concerned about the appearance of a double chin and don't want to undergo liposuction, request a consultation using the online form to discuss KYBELLA with one of our medical professionals. You can also call us at (818) 500-0823 to schedule an appointment.
A Reputation Built on Results
I'm delighted to share my positive experience with Dr. Vartany office regarding my recent otoplasty...
Excellent Service, Thanks Doctor.
Efficient! Professional!!
Amazing experience. Narine is very professional and has decades of experience