Armen Vartany, MD, FACS: Plastic Surgery and Laser Center
116 S Buena Vista St #300
Burbank, CA 91505
Phone: (818) 500-0823
Monday–Friday: 7:30 a.m.–6 p.m.
Saturday: 7:30 a.m.–4 p.m.
Closed for Lunch: 12 p.m.–1 p.m.

Chemical Peels
Are you bothered by imperfections in your overall skin tone, the seemingly sudden appearance of fine lines, and the diminished elasticity in your face? Does your skin lack the brightness and clarity that it once had? The special blend of pharmaceutical grade, active ingredients in a SkinMedica® chemical peel addresses many of the visible skin imperfections that result from sun exposure, the environment, and the natural aging process. The leading-edge solution in a SkinMedica® chemical peel accelerates skin exfoliation, ridding your skin of dulling dead skin cells and stimulating cell renewal for a healthier, more uniform complexion. Noticeable results may be achieved after only one peel, with compelling results after a series of three to six treatments. Your glowing complexion is but a peel away.
All chemical peels are performed for patients from Los Angeles, Glendale, and the Burbank area by a registered nurse under the supervision of Dr. Vartany.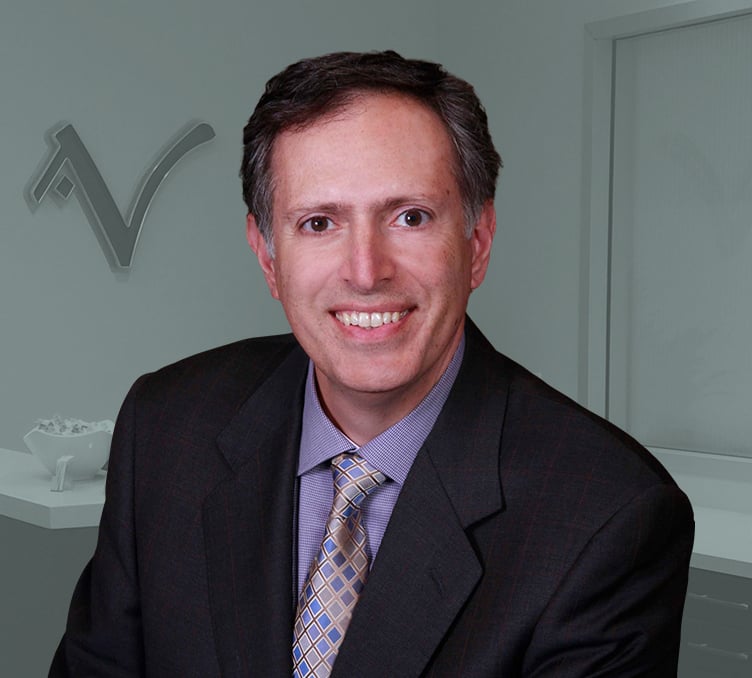 Meet Dr. Vartany
Double Board-Certified Plastic Surgeon
If you're looking for an experienced, compassionate plastic surgeon with a reputation for producing superior cosmetic results, look no further than Dr. Vartany. Combining expertise and honesty with a gentle demeanor, Dr. Vartany provides the quality of Beverly Hills for his plastic surgery patients from Burbank, Glendale, Pasadena, and beyond.
Meet Dr. Vartany
Credentials You Can Trust

How Much Do Chemical Peels Cost in Burbank, CA?
The cost of chemical peels at our Burbank practice starts at $150 per treatment. (All pricing and terms are subject to change without notice.)
Frequently Asked Questions
For information about your personalized consultation, how to prepare for your upcoming procedure and what to expect during recovery, please visit our Patient Resources page.
Is a SkinMedica® Chemical Peel right for me?
If you are bothered by mild to severe imperfections in your skin's tone, texture, and unevenness, then a SkinMedica® chemical peel may be right for you! SkinMedica® chemical peels are appropriate for all skin types.
If you are pregnant or lactating, a chemical peel may not be administered.
Which SkinMedica® Peels are offered and how much do they cost?
Our registered nurse will assess your skin and recommend the correct chemical peel unique to your skin care needs in order to provide you with optimum results. Armen Vartany, MD, FACS offers the following chemical peels:
Vitalize Peel® – mild to moderate skin imperfections – $150 each
Rejuvenize Peel™ – moderate to severe skin imperfections – $200 each
Discounted packages are available for any combination of 3 peels.
Prices are subject to change without notice.

How much down time should I allow for my treatment?
The application of your chemical peel should only take about 20 minutes. You will want to allow approximately 45 minutes for your appointment to allow time to discuss post care and address any questions.
Your chemical peel can leave a yellowish tinge on the skin, which is expected to last no longer than 2-3 hours.
Mild to moderate redness is expected after any type of chemical peel procedure. The extent of redness varies from patient to patient. The face may appear redder than usual for some time after the treatment and completely resolves after the peeling is complete.
Should I avoid anything before or after treatment?
Any procedure or products, such as Microdermabrasion or Retin-A, that may increase skin sensitivity should be avoided before your SkinMedica® chemical peel treatment.
Since the new skin is more susceptible to sunburn, extra precautions should be taken to limit direct sun exposure for at least one week after your peel treatment. It is imperative to use a broad spectrum sunscreen with an SPF of 30 or higher as part of your ongoing maintenance.
You may resume the use of your regular skin care products after your skin has completely finished the peeling process. A test spot is suggested, as your skin may be hyper-sensitive during the first 5-10 days.
Will I peel after my treatment?
The degree of peeling may vary depending on the individual's skin condition and degree of damage. Peeling can range from mild flaking to peeling in sheets. Regardless of the amount of peeling, the skin is still sloughing off at an accelerated rate. This process may take 5-10 days to complete.
How often should I schedule my peels and how many treatments are required?
Vitalize Peel® – may be repeated every 3-4 weeks
Rejuvenize Peel™ – may be repeated every 4-6 weeks
Multiple treatments may be required to achieve your desired results. The number of treatments is based on the initial level of skin damage and can vary from 3 to 6. The effect of the peels is cumulative.
What kind of results should I expect after treatment?
After a SkinMedica® chemical peel, you will notice an improvement in your skin's condition overall. Fine lines and wrinkles are diminished as your skin's texture is smoothed and more refined. Your skin tone, unevenness, and clarity will be improved as well.
A good home skincare regimen is recommended to prolong the benefits of your SkinMedica® chemical peel treatment.
What are some procedures that may complement my SkinMedica® Chemical Peel treatment?
Save on Top Treatments
Enjoy special savings on some of our most popular treatments and procedures. Check our Specials pages often to take advantage of time-sensitive deals and extended promotions.
Important Facts About the Safety and Risks of Chemical Peels
It is important to understand that all chemical peel treatments carry some risks and uncertainties. A chemical peel is usually a very safe procedure when performed by a qualified professional; however, you will have to decide if the benefits will achieve your goals and if the risks are acceptable.
It happens infrequently, but you could develop an infection or scarring from chemical peels.
For people with certain skin types, there is a risk of developing a temporary or permanent color change in the skin either lightening or darkening.
Use of hormone medications or a family history of brownish discoloration on the face may increase the possibility of developing abnormal pigmentation.
If you have suffered from cold sores (herpes) in the past, there is a risk of reactivation. Be sure to ask your doctor to prescribe medication to try and avoid an outbreak.
Inform your physician if you have a history of keloids (scar tissue overgrowth) or any unusual scarring tendencies.
Request a consultation using the online form to discuss your concerns with one of our medical professionals. You can also call us at (818) 500-0823 to schedule an appointment.
A Reputation Built on Results
Maria did an amazing job, she is very friendly and professional. Pleasure trusting my face to her.
Everyone was really great! I love Perilla, highly recommend her for tat removal!
Been a patient for over 12 years now. Have gone through many laser nurses. By far the best one has to...