Armen Vartany, MD, FACS: Plastic Surgery and Laser Center
116 S Buena Vista St #300
Burbank, CA 91505
Phone: (818) 500-0823
Monday–Friday: 7:30 a.m.–6 p.m.
Saturday: 7:30 a.m.–4 p.m.
Closed for Lunch: 12 p.m.–1 p.m.

Breast Lift
If your breasts sag due to weight loss, pregnancy, or other reasons, a breast lift can lift and reshape them for a more "perky" appearance. Women considering a breast lift in Los Angeles, Glendale, Encino, Tarzana, and throughout the area come to double board-certified plastic surgeon Dr. Armen Vartany in Burbank to regain youthful shape with natural-looking results.
Breast Lift

Before & After Photos
WARNING:
This feature contains nudity. Please click OK to confirm you are at least 18 years of age and are not offended by such material.
How Much Does a Breast Lift Cost Near Burbank, CA?
The cost of a breast lift at our Burbank practice ranges from $9,825 to $12,849. This varies from patient to patient, depending on the extent of the procedure, whether implants are included, and several other factors. The price includes Dr. Vartany's fee, a fee for the anesthesiologist, and whether other procedures are performed during the surgery. (All pricing and terms are subject to change without notice.)
What Happens During a Breast Lift Consultation?
Excellent cosmetic surgery results begin at your consultation. Dr. Vartany listens to patients describe what bothers them about the appearance of their breasts and answers whatever questions they have. He also performs a physical examination to determine the degree of breast sagging and assess the condition of the breast skin.
Patients often ask during their consultations if breast augmentation can give their breasts a more youthful appearance without a breast lift. Breast implants add volume to the breast, which can actually make the sagging appear worse. In some cases, Dr. Vartany may recommend combining a breast lift with implants to create fuller, perkier breasts.
Is a Breast Lift Right for You?
A woman's breasts are often linked to her feeling of confidence and femininity. Women who feel self-conscious about the way their breasts look after having children or significant weight loss can benefit from breast lift surgery, called mastopexy. Some patients appreciate the results of their breast lifts because afterward, they can wear a wider range of fashions. It's important, though, that you are getting a breast lift for yourself and not feel pressured by someone else.
Good breast lift candidates have these things in common:
In good overall physical health
At a stable weight
Nonsmokers
Have realistic expectations
Some breast lift patients also have enlarged areolae (the dark skin surrounding the nipples) and want them reduced during the procedure.
How Is a Breast Lift Performed?
Dr. Vartany customizes his surgical plans based on the needs of each patient. The technique he uses for incisions, for example, will depend on the:
Breast size and shape
Size and position of the areolae
Degree of breast sagging
Skin's quality and elasticity, in addition to the amount of excess skin
Dr. Vartany discusses the various incision options and why each is used during your consultation.
Incision Options
Dr. Vartany uses 1 of 3 different incision patterns. These include:
Benelli or "donut" incision: A Benelli lift involves making an incision around the outside of the areola in a donut shape. This means incision lines are not visible in swimwear or underwear. This technique is limited to patients with relatively minor breast sagging.
Keyhole or "lollipop" incision: This technique provides more lift and support to the breasts. In addition to an incision around the areola, Dr. Vartany makes a vertical incision from the bottom of the areola to near the crease where the breast skin connects to the chest. The incision pattern is similar to a keyhole or lollipop.
Anchor incision: Patients with moderate to severe sagging are good candidates for an anchor lift, which adds a horizontal incision at the base of the breasts to the other 2 incisions. This anchor-shaped pattern provides the most support and is needed for women with larger breasts.
Your Procedure
After making the appropriate incision, Dr. Vartany lifts the underlying breast tissue and reshapes it to improve the breast's contour and firmness. He then repositions the nipple and areola to a level that looks more youthful and natural. If needed, he reduces the size of the areola by removing skin at its perimeter.
The next step is removing excess breast skin that compensates for the loss of skin elasticity. After reshaping the breasts and removing excess skin, Dr. Vartany tightens the remaining skin and sutures the incisions deep within the tissue to support the reshaped breasts. He uses absorbable sutures.
How Long is Recovery After a Breast Lift?
You'll return home the day of the procedure with bandages or dressings applied to the incisions and wearing a medical support bra. Patients should wear this bra all day and night during the first 2 to 4 weeks of their recoveries to help minimize swelling and to support the breasts as they heal.
In some cases, Dr. Vartany places thin tubes under the skin to help drain excess fluid so it doesn't accumulate below the skin. Patients should clean the drains twice daily. Dr. Vartany removes the drains about 3 to 5 days after the surgery. During the recovery, you should:
Limit using your arms for 10 to 14 days, taking care to not lift them over shoulder level
Sleep on your back for 4 to 6 weeks after the surgery
Avoid driving until Dr. Vartany gives you permission
Plan to take off 10 to 14 days from work or school after getting a breast lift.
Is Breast Lift Surgery Safe?
Any elective cosmetic surgery includes some risks, and Dr. Vartany explains what those are when discussing breast lift surgery. Most side effects are relatively minor, and more severe complications are rare. The final decision to undergo the procedure is yours.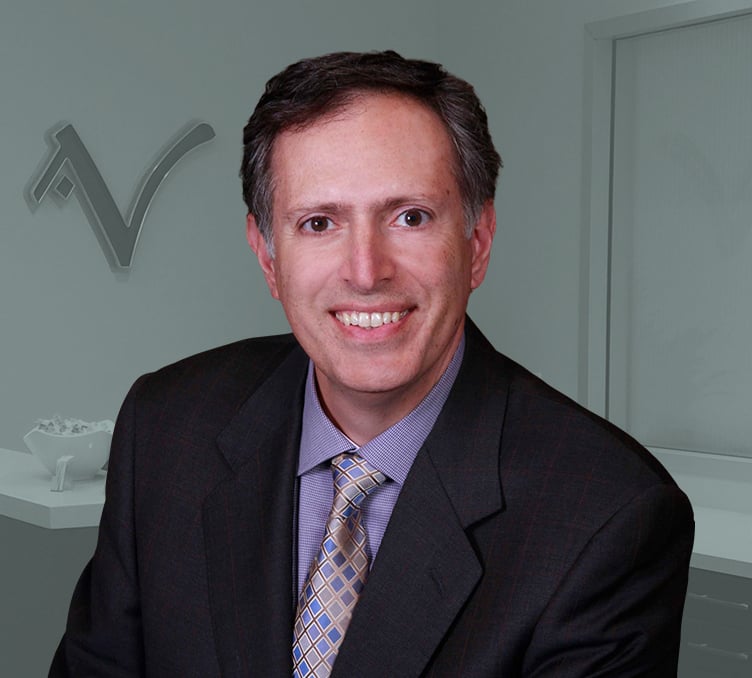 Meet Dr. Vartany
Double Board-Certified Plastic Surgeon
If you're looking for an experienced, compassionate plastic surgeon with a reputation for producing superior cosmetic results, look no further than Dr. Vartany. Combining expertise and honesty with a gentle demeanor, Dr. Vartany provides the quality of Beverly Hills for his plastic surgery patients from Burbank, Glendale, Pasadena, and beyond.
Meet Dr. Vartany
Credentials You Can Trust

Frequently Asked Questions
For information about your personalized consultation, how to prepare for your upcoming procedure and what to expect during recovery, please visit our Patient Resources page.
Is it better to get a breast lift with or without implants?
Your goals for breast shape and size will determine whether you include breast implants with your lift or not. If you're mostly concerned about sagging and laxity but are happy with the size of your breasts, a standalone breast lift may be a good option. If you want larger, more uplifted breasts, then adding implants to your breast lift is a good choice.
How long will the results of my breast lift last?
Generally, results last about 10 to 15 years. However, your surgeon's breast lift technique as well as your age, health, lifestyle habits, and genetics play a role in the durability of your breast lift results. You can help maintain your results by wearing supportive bras, caring for your breast skin, avoiding significant weight changes, and eating foods that support your skin's health.
Can I combine a breast lift with other procedures?
Can I get pregnant after getting a breast lift?
You can have a baby after getting a breast lift, but the results of the procedure may be compromised by a future pregnancy. This is something you should discuss with Dr. Vartany before scheduling your surgery.
If you're looking for the best plastic surgeon in the Glendale and Los Angeles area to perform breast lift surgery, request a consultation with Dr. Vartany using the online form or call us at (818) 500-0823 and a member of our team will schedule your appointment.
A Reputation Built on Results
Maria did an amazing job, she is very friendly and professional. Pleasure trusting my face to her.
Everyone was really great! I love Perilla, highly recommend her for tat removal!
Been a patient for over 12 years now. Have gone through many laser nurses. By far the best one has to...