Armen Vartany, MD, FACS: Plastic Surgery and Laser Center
116 S Buena Vista St #300
Burbank, CA 91505
Phone: (818) 500-0823
Monday–Friday: 7:30 a.m.–6 p.m.
Saturday: 7:30 a.m.–4 p.m.
Closed for Lunch: 12 p.m.–1 p.m.

Sclerotherapy for Spider Veins
Spider veins or telangiectasias are not only an aesthetically undesirable affliction, but they can also cause aching pain and chronic swelling. While they are generally a benign condition that occurs in otherwise healthy people, they can also be a sign of a serious illness. Spider veins can appear anywhere within the body but are typically found in the leg and thigh areas. These are most often the areas that bother us the most with their appearance. The causes are unknown; however, they're believed to be a result of genetic and environmental causes such as chronic exposure to the sun and extreme heat or cold.
We offer a minimally invasive medical procedure called sclerotherapy to help patients from Glendale, Encino, Tarzana, and throughout Los Angeles reduce the appearance of spider veins and improve the overall look of their skin. Sclerotherapy has been safely used since the 1930s and remains the primary treatment for small-vessel varicose veins today.
All sclerotherapy injections are performed at our Burbank practice by trained, registered nurses under the supervision of Dr. Vartany.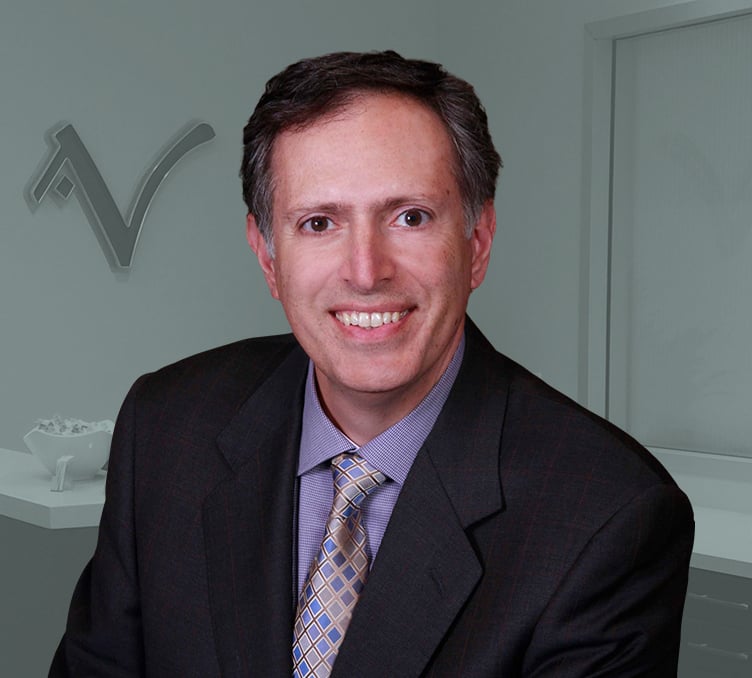 Meet Dr. Vartany
Double Board-Certified Plastic Surgeon
If you're looking for an experienced, compassionate plastic surgeon with a reputation for producing superior cosmetic results, look no further than Dr. Vartany. Combining expertise and honesty with a gentle demeanor, Dr. Vartany provides the quality of Beverly Hills for his plastic surgery patients from Burbank, Glendale, Pasadena, and beyond.
Meet Dr. Vartany
Credentials You Can Trust

How Much Does Sclerotherapy Cost in the Los Angeles Area?
The cost of sclerotherapy at our Burbank practice is $300 per treatment. (All pricing and terms are subject to change without notice.)
Frequently Asked Questions
For information about your personalized consultation, how to prepare for your upcoming procedure and what to expect during recovery, please visit our Patient Resources page.

Is Sclerotherapy right for me?
If you are bothered by unattractive small-vessel varicose and spider veins, then Sclerotherapy may be right for you. Prior to scheduling Sclerotherapy, you will need to have an initial consultation with our registered nurse to determine your candidacy. You will not be eligible for treatment if you:
Are pregnant
Are taking steroids
Are an insulin dependent diabetic. If you are on oral medication, a medical release from your primary care physician will be required.
Are on anti-coagulant therapy
Have crippling osteoarthritis
Have severe bronchial asthma
Have advanced Lupus or Lupus type diseases
Have blood clots
If you are taking birth control pills, you will need to inform the nurse prior to treatment. If you have had a blood clot in the past, your eligibility will need to be determined on an individual basis. Additionally, veins that are potentially viable for future heart bypass surgery are typically not considered for treatment unless already deemed unusable.
How does Sclerotherapy work?
Sclerotherapy involves an injection of a solution, typically a saline solution or sclerosing agent, directly into the spider vein. The injected solution irritates the lining of the vessel, causing the vein to swell and stick together. This scarring result forces the blood to reroute through healthier veins. The collapsed vein is reabsorbed into local tissue and eventually fades.

How many treatments will I need?
The number of treatments differs from patient to patient, depending on the extent of spider veins present. One to six or more treatments may be needed; the average is three to four. Individual veins usually require one to three treatments. A full assessment will be provided during your initial consultation.
Does Sclerotherapy work for everyone?
Most people treated will have good results; however, there is no guarantee that sclerotherapy will be effective in every case. Approximately 10% of patients who undergo sclerotherapy have poor to fair results. ("Poor results" means that the veins have not totally disappeared after six treatments.) In very rare instances, the patient's condition may become worse after sclerotherapy treatment.
Should I avoid anything before or after Sclerotherapy treatment?
Two days before treatment, avoid any blood thinners, including but not limited to aspirin, Motrin®, Advil®, Excedrin®, Aleve®, or any other non-steroidal anti-inflammatories. The intake of certain vitamins such as Vitamin D, E, and C, Omega-3, and Gingko Biloba may make you more susceptible to and increase bruising.
Avoid drinking alcoholic beverages for 2 days prior to and 2 days after treatment.
Avoid smoking for 2 days prior to and 2 days after treatment.
Avoid the use of any creams, lotions, oils, or self-tanners on your legs the night before and the day of treatment.
Avoid standing in a single position for prolonged periods of time.
Avoid strenuous physical activities such as high-impact aerobics, running, weight lifting, etc. for the first 48-72 hours following your treatment.
Avoid hot baths for 2 weeks. Cool your legs with cold water after each shower.
Avoid sunbathing and ultraviolet exposure for at least 1 week.
Avoid swimming in chlorinated pools for 48 hours following your treatment.
Avoid flying for 48 hours if treatment involves reticular veins.
If you develop a fever or other illness prior to your treatment, you must reschedule your appointment.
What should I expect after treatment?
Taped compression pads/cotton balls are applied and may be removed after 24 hours.
You will be required to wear a support hose or a compression garment immediately following treatment. You may bring your own garment or purchase one in our office. Your compression garment must be worn for one week following treatment unless otherwise instructed.
After your treatment, you can resume your day with minimal downtime. You are encouraged to maintain normal activities and to walk as much as possible.
Important note: Failure to wear your compression garment or support hose will cause the treated vein(s) to fill back up with blood making the treatment ineffective.
Save on Top Treatments
Enjoy special savings on some of our most popular treatments and procedures. Check our Specials pages often to take advantage of time-sensitive deals and extended promotions.
Important Facts About the Safety and Risks of Sclerotherapy
The decision to undergo Sclerotherapy is extremely personal. You will have to decide if the benefits will achieve your goals and if the risks and potential complications of Sclerotherapy are acceptable.
Potential risks include:
Bruising
Transient hyperpigmentation
Pain and swelling
Blood accumulation in the treated vessel
Burning sensation during injection
Swelling of the ankles
Hives
Skin redness
Infection
Poor healing or scarring
Request a consultation using the online form to discuss your concerns with one of our medical professionals. You can also call us at (818) 500-0823 to schedule an appointment.
A Reputation Built on Results
Maria did an amazing job, she is very friendly and professional. Pleasure trusting my face to her.
Everyone was really great! I love Perilla, highly recommend her for tat removal!
Been a patient for over 12 years now. Have gone through many laser nurses. By far the best one has to...