Armen Vartany, MD, FACS: Plastic Surgery and Laser Center
116 S Buena Vista St #300
Burbank, CA 91505
Phone: (818) 500-0823
Monday–Friday: 7:30 a.m.–6 p.m.
Saturday: 7:30 a.m.–4 p.m.
Closed for Lunch: 12 p.m.–1 p.m.

Male Breast Reduction
Many men of all ages suffer physically and emotionally from gynecomastia. The discomfort associated with gynecomastia can make you self-conscious and prevent you from enjoying certain activities in your life. Hormonal changes, heredity, disease, or the use of certain drugs can cause overdeveloped or enlarged breast tissue. Despite your best efforts to eat healthy and regularly exercise, stubborn breast tissue persists and may require surgical intervention. Double board-certified plastic surgeon Dr. Armen Vartany performs male breast reduction to help men from Glendale, Encino, Tarzana, and throughout Los Angeles get a better proportioned, more masculine contoured upper body and the freedom and self-confidence to enjoy an active life.
Gynecomastia surgery can be performed as a minor procedure under local anesthesia or under general anesthesia. This will be determined based on the type of procedure needed.
How Much Does Gynecomastia Surgery (Male Breast Reduction) Cost in Burbank, CA?
The cost of gynecomastia surgery at my Burbank practice ranges from $7,575 to $8,500. This varies from person to person, depending on whether your surgery includes direct excision or liposuction. (All pricing and terms are subject to change without notice.)
Frequently Asked Questions
For information about your personalized consultation, how to prepare for your upcoming procedure and what to expect during recovery, please visit our Patient Resources page.
Is gynecomastia surgery right for me?
Gynecomastia surgery candidates include:
Men whose condition cannot be corrected through alternative medical treatments
Healthy individuals who do not have a life-threatening illness or medical conditions that can impair healing
Non-smokers and non-drug users
Men with a positive outlook and specific goals in mind for improving the physical symptoms of gynecomastia
Men who are physically healthy and of relatively normal weight
Men who have realistic expectations
Men whose breast development has stabilized
Men who are bothered by the feeling that their breasts are too large
Adolescents may benefit from surgery, although secondary procedures may be needed in the future should breast development continue.
Where are the incisions made during a gynecomastia surgery?
Your gynecomastia surgery can be achieved through a variety of techniques. Dr. Vartany will discuss the procedure that will provide you with the most satisfactory results.
Liposuction Technique
In cases where gynecomastia is primarily the result of excessive fatty tissue, liposuction techniques alone may be used. This requires the insertion of a cannula, a thin hollow suction tube, through several small incisions.
Excision Technique
Excision techniques are recommended where glandular breast tissue or excessive skin must be removed to correct gynecomastia. Excision is also necessary if the areola will be reduced or the nipple will be repositioned to a more natural male contour. Incision patterns vary depending on the specific conditions and surgical preference.
In some circumstances, a combination of both techniques may be used. Dr. Vartany will review your options and determine what will be the best option for your specific needs.
Are there additional instructions for my gynecomastia recovery?
After your gynecomastia surgery is complete, dressings or bandages will be applied to your incisions. An elastic bandage or compression garment may also be used to minimize swelling and support your new chest contour as it heals after surgery. You will need to wear your garment for 2-4 weeks after surgery.
Small, thin tubes with drains attached may be temporarily placed under the skin to drain any excess blood or fluid that may collect. If drains are necessary for your procedure, they will need to be emptied twice daily. A form will be provided for you to log the amount of fluid being drained from each side, both morning and night. Your drains will be removed in the office once the fluid output goes down. This is generally 3-5 days after surgery.
You may not shower while your drains are in place.
If you do not have surgical drains, you may take a shower three days after surgery. Once you have showered, replace your compression garment immediately back on and keep it on, day and night, for two weeks after surgery.
You may not sleep on your stomach for 4-6 weeks after surgery.
It is extremely important that you limit the use of your arms for 10-14 days after surgery. Do not extend your arms over your shoulder level.
You may not drive a vehicle until you have been permitted to do so.
How much time should I take off of work?
You will need to allow between 7 to 10 days off from work or school for this procedure due to swelling and discomfort.
What are some procedures that may complement gynecomastia?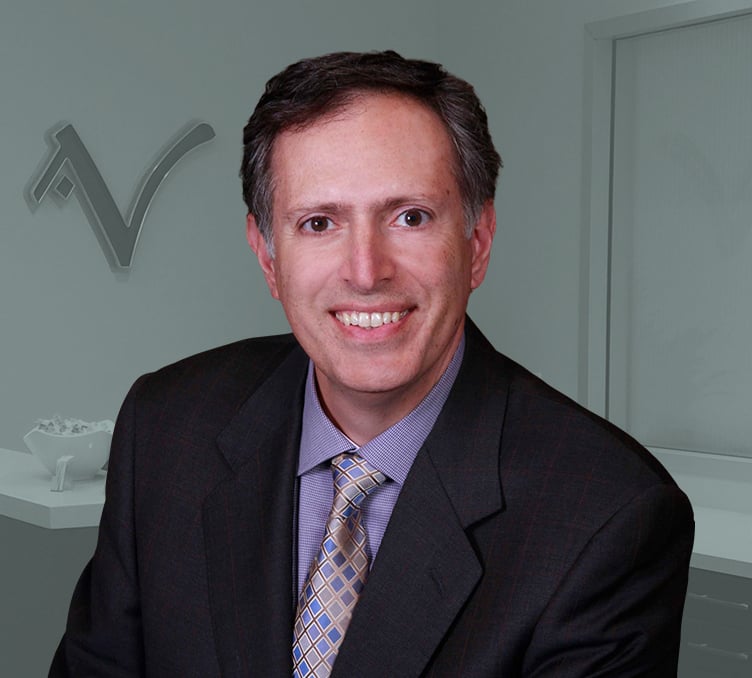 Meet Dr. Vartany
Double Board-Certified Plastic Surgeon
If you're looking for an experienced, compassionate plastic surgeon with a reputation for producing superior cosmetic results, look no further than Dr. Vartany. Combining expertise and honesty with a gentle demeanor, Dr. Vartany provides the quality of Beverly Hills for his plastic surgery patients from Burbank, Glendale, Pasadena, and beyond.
Meet Dr. Vartany
Credentials You Can Trust

Important Facts About the Safety and Risks of Gynecomastia Surgery
Dr. Vartany will explain in detail the risks associated with gynecomastia. It will be your personal choice to determine if the benefits will achieve your goals and if the risks and potential complications are acceptable.
You will be asked to sign consent forms to ensure that you fully understand the procedure and any risks or potential complications.
The risks include:
Reactions to tape, suture materials, glues, topical preparations or injected agents
Anesthesia risks
Bleeding (hematoma)
Blood clots
Breast asymmetry
Breast contour and shape irregularities
Changes in nipple or breast sensation may be temporary or permanent
Damage to deeper structures – such as nerves, blood vessels, muscles, and lungs – can occur and may be temporary or permanent
Deep vein thrombosis, cardiac and pulmonary complications
Fatty tissue found in the breast might die (fat necrosis)
Fluid accumulation (seroma)
Infection
Persistent pain
Poor wound healing
Possibility of revisional surgery
Unfavorable scarring
If you're looking for the best plastic surgeon in Burbank to perform your plastic surgery, request a consultation with Dr. Vartany using the online form or call us at (818) 500-0823, and a member of our team will schedule your appointment.
A Reputation Built on Results
Maria did an amazing job, she is very friendly and professional. Pleasure trusting my face to her.
Everyone was really great! I love Perilla, highly recommend her for tat removal!
Been a patient for over 12 years now. Have gone through many laser nurses. By far the best one has to...