Armen Vartany, MD, FACS: Plastic Surgery and Laser Center
116 S Buena Vista St #300
Burbank, CA 91505
Phone: (818) 500-0823
Monday–Friday: 7:30 a.m.–6 p.m.
Saturday: 7:30 a.m.–4 p.m.
Closed for Lunch: 12 p.m.–1 p.m.

Dermal Fillers
Women and men in the Los Angeles area are probably more familiar than most with dermal fillers. JUVÉDERM® products help our patients from Glendale, Burbank, Encino, Tarzana, and throughout the area maintain youthful-looking skin and beautiful contours by adding just the right amount of volume precisely where it's needed—without surgery.
Are Fillers Right for You?
Fillers are versatile tools that can restore a smooth, plump look to skin that has begun to crease, sink, or sag due to aging. They can also add lift to the cheeks and definition to the chin and jaw. Lip augmentation with fillers can treat age-related volume loss or create fuller lips for younger patients with naturally thin lips.
The most common concerns we treat with fillers include:
Dark circles or hollows beneath the eyes
Nasolabial folds framing the mouth
Vertical marionette lines on the chin
Hollow or flattened cheeks
Most of the fillers offered at our practice use hyaluronic acid as their active ingredient. Hyaluronic acid (HA) is a substance the body naturally produces to help the skin retain water. In fact, it can hold 1,000 times its weight in water.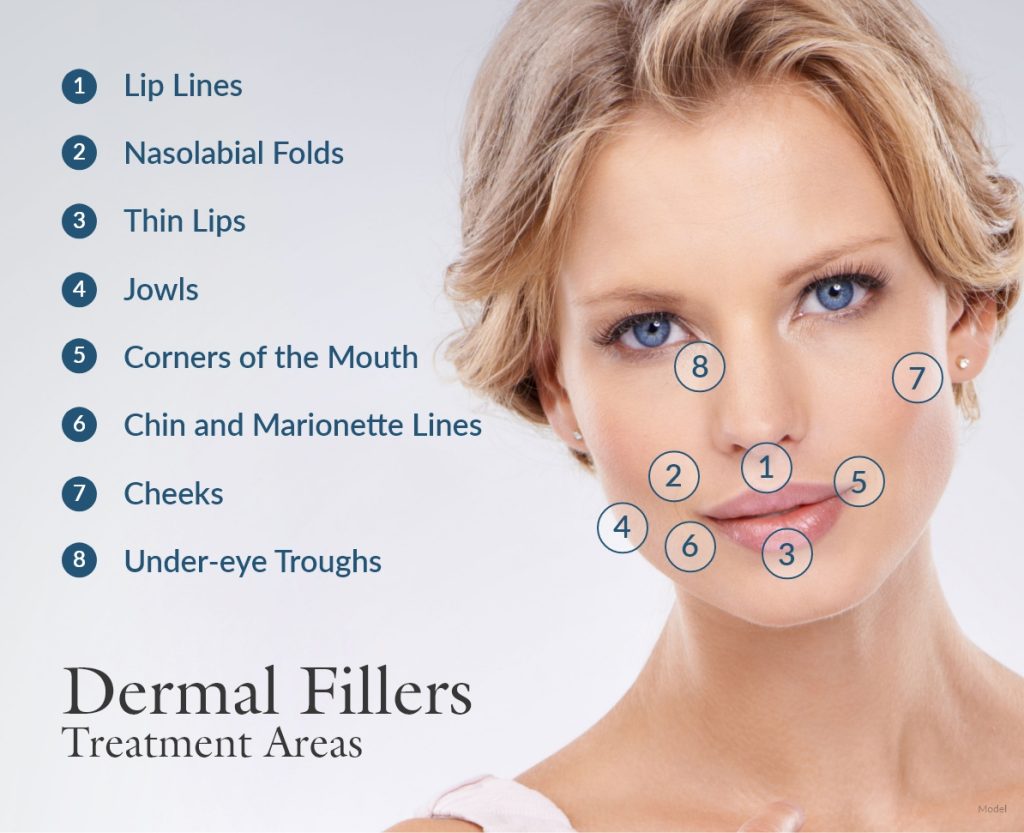 Save on Top Treatments
Enjoy special savings on some of our most popular treatments and procedures. Check our Specials pages often to take advantage of time-sensitive deals and extended promotions.
What Filler Is Right for You?
The newest generation of fillers is highly specialized, unlike predecessors that were often used for multiple purposes. We now use fillers designed to treat specific areas, such as the cheeks, lips, or around the mouth. Our highly trained nurse injectors know which filler or fillers will address your specific concerns and recommend the amount of filler needed to match your cosmetic goals.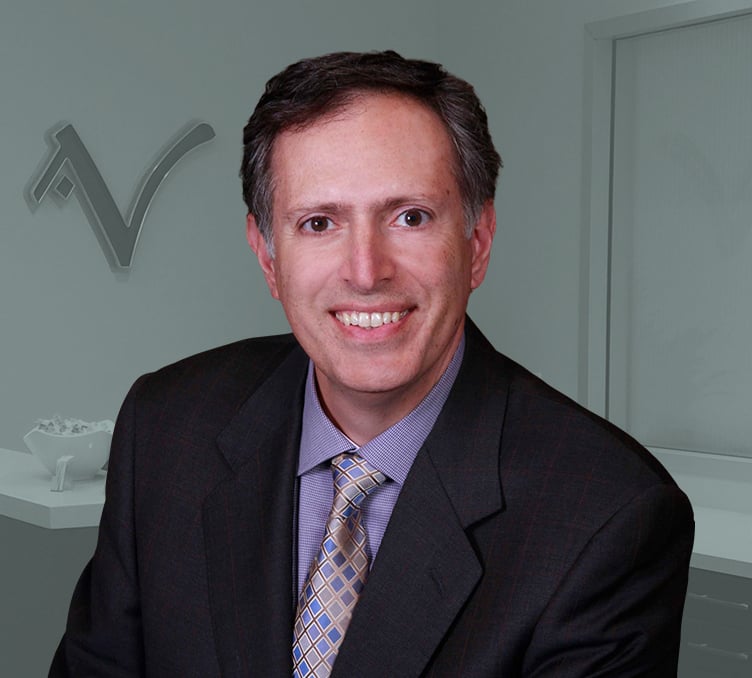 Meet Dr. Vartany
Double Board-Certified Plastic Surgeon
If you're looking for an experienced, compassionate plastic surgeon with a reputation for producing superior cosmetic results, look no further than Dr. Vartany. Combining expertise and honesty with a gentle demeanor, Dr. Vartany provides the quality of Beverly Hills for his plastic surgery patients from Burbank, Glendale, Pasadena, and beyond.
Meet Dr. Vartany
Credentials You Can Trust

How Much Do Dermal Fillers Cost in Burbank, CA?
Here are the fillers offered at Dr. Vartany's Burbank practice and the cost of each per syringe (All pricing and terms are subject to change without notice.):
JUVÉDERM XC
This workhorse filler can be used for lip augmentation and to minimize the appearance of laugh lines and marionette lines that frame the mouth. Like virtually all fillers, it is pre-mixed with the local anesthetic lidocaine to reduce discomfort during the injections.
$550 per syringe*
JUVÉDERM VOLUMA
VOLUMA was the first filler approved by the FDA specifically to add volume to sunken cheeks. It is injected deeper than other JUVÉDERM fillers and adds definition and volume to the chin and the cheek area, along with the upper arch of the cheekbone.
$650 per syringe*
BELOTERO BALANCE®
Another hyaluronic acid filler, BELOTERO BALANCE, is a smooth, flexible gel that blends naturally with the skin's structure to fill in finely etched lines and wrinkles. Because it's less dense than JUVÉDERM fillers, it's more effective for treating fine lines.
$400 per syringe*
*We offer full, half, and quarter syringes.
The results of filler injections can last from 6 months to up to 2 years, depending on the product used and the treatment area.
What's the Difference Between Fillers and BOTOX® Cosmetic?
Fillers and BOTOX are both anti-wrinkle treatments, but they treat different types of wrinkles. As the name implies, fillers "fill" wrinkles caused by volume loss, such as nasolabial folds. BOTOX treats dynamic wrinkles, such as crow's feet and worry lines, caused by the repeated movement of tiny facial muscles that occurs when you change expressions.
Our nurse injectors at Armen Vartany, MD Plastic Surgery & Laser Center in Burbank are known for creating natural-looking results with fillers. Women and men considering dermal fillers such as JUVÉDERM travel from Glendale, Encino, and throughout the area to get injections at our practice. Request a consultation using the online form or call us at (818) 500-0823 to schedule an appointment.
Frequently Asked Questions
When will I begin to see results from my dermal filler injections?
You may begin to notice results immediately following treatment; however, the material will need to settle, which takes up to 7 days. Final results may be seen 7 to 10 days following treatment. Results will always vary per individual.
Should I avoid anything before or after my dermal filler treatment?
Three days before treatment, avoid any blood thinners, including but not limited to aspirin, Motrin®, Advil®, Excedrin®, Aleve®, or any other non-steroidal anti-inflammatories. The intake of certain vitamins such as vitamin D, E, and C, and omega-3 may make you more susceptible to bruising.
You should not receive any facials over the treated areas for 3 – 4 days after your procedure.
Avoid exercising the same day as treatment.
Keep your head elevated above your heart for 3 – 4 hours following treatment.
What should I expect after my dermal filler treatment?
After your treatment, you can resume your day with minimal downtime. You may experience redness, swelling, and/or bruising at the injection site. You may lightly ice the area, immediately following treatment, and throughout the day to reduce initial bruising and swelling. Additionally, you may take a non-drowsy antihistamine to reduce initial swelling. Possible side effects include but are not limited to pain, itching, firmness, lumps/bumps, redness, and tenderness. These may last 7 to 14 days. Contact our office if "lumps" are present for massaging instructions. As with all skin injections, there is a risk of infection.
A Reputation Built on Results
I'm delighted to share my positive experience with Dr. Vartany office regarding my recent otoplasty...
Excellent Service, Thanks Doctor.
Efficient! Professional!!
Amazing experience. Narine is very professional and has decades of experience