Armen Vartany, MD, FACS: Plastic Surgery and Laser Center
116 S Buena Vista St #300
Burbank, CA 91505
Phone: (818) 500-0823
Monday–Friday: 7:30 a.m.–6 p.m.
Saturday: 7:30 a.m.–4 p.m.
Closed for Lunch: 12 p.m.–1 p.m.

Brow Lift
As you age, the stresses of everyday life can begin to show on your face in the form of forehead creases, vertical frown lines, wrinkles, and sagging skin. The effects of aging can take away from the vibrancy in your eyes and make you appear older, tired, or even unhappy. Double board-certified plastic surgeon Dr. Armen Vartany offers brow lift surgery in Burbank for patients from Glendale, Encino, Tarzana, and throughout Los Angeles who want to look younger and more alert. During this procedure, he repositions a low or sagging brow to a more youthful position and smoothes away forehead creases and frown lines.
How Much Does a Brow Lift Cost in Burbank, CA?
The cost of a brow or forehead lift at our Burbank practice ranges from $5,325 to $12,175, depending on the complexity of the procedure, whether it is performed alongside other procedures, and other factors. (All pricing and terms are subject to change without notice.)
Frequently Asked Questions
For information about your personalized consultation, how to prepare for your upcoming procedure and what to expect during recovery, please visit our Patient Resources page.
Is a brow lift right for me?
If you feel like you could benefit from a raised and smoother forehead, brow lift surgery, also called a forehead lift, may be the right procedure for you. Brow lift surgery is usually performed on adult men and women who have healthy facial tissue and muscles and have realistic goals for improvement of the forehead and brow area. As with all cosmetic surgeries, this is a very personal decision and you should only do it for yourself, not to fulfill someone else's desires or to try to fit any sort of ideal image.
Good candidates are:
Healthy individuals who do not have a life-threatening illness or medical conditions that can impair healing
Non-smokers
Individuals with a positive outlook and specific goals in mind for a brow lift
Where are the incisions made during a forehead lift?
Dr. Vartany performs brow lift surgery using general anesthesia. He makes small incisions within the hairline. This allows the tissue and muscle beneath the skin to be repositioned, altered, or removed, correcting the source of visible creases and furrows in the forehead. The incision lines are well concealed within the hair or natural contours of the face unless they are placed at the hairline to shorten the forehead. Results appear gradually as swelling and bruising subside to reveal smoother forehead skin and a more youthful, restful appearance.
An alternative brow lift technique is the Coronal Brow Lift. The Coronal Brow Lift can pinpoint specific regions of the brow to correct. This technique involves an incision from ear to ear, lifting the forehead and removing excess skin from the scalp. Recovery time is often longer than the typical brow lift due to the size of the incision.
Are there additional instructions for my eyebrow lift recovery?
Bruising typically takes 7-10 days to resolve. Incision lines will continue to heal for several weeks as the swelling dissipates and incision lines refine and fade. Cosmetics may be used, once the staples are removed, to camouflage bruising and healing incisions.
You may gently wash your face and hair 3 days after surgery. Be gentle when washing near the incision line. Pat the incisions dry and allow your hair to dry naturally. Be careful when combing through your hair.
Staples will be removed, in the office, 6-8 days after surgery.
Keep your head elevated above your heart for 2 weeks after surgery.
Avoid getting overheated, sunbathing, exercise, and/or any strenuous activity that could potentially elevate your heart rate or blood pressure for 2 weeks after surgery.
How much time should I take off of work?
You will need to allow for about 7 days off from work for this procedure.
What are some procedures that may complement a forehead lift?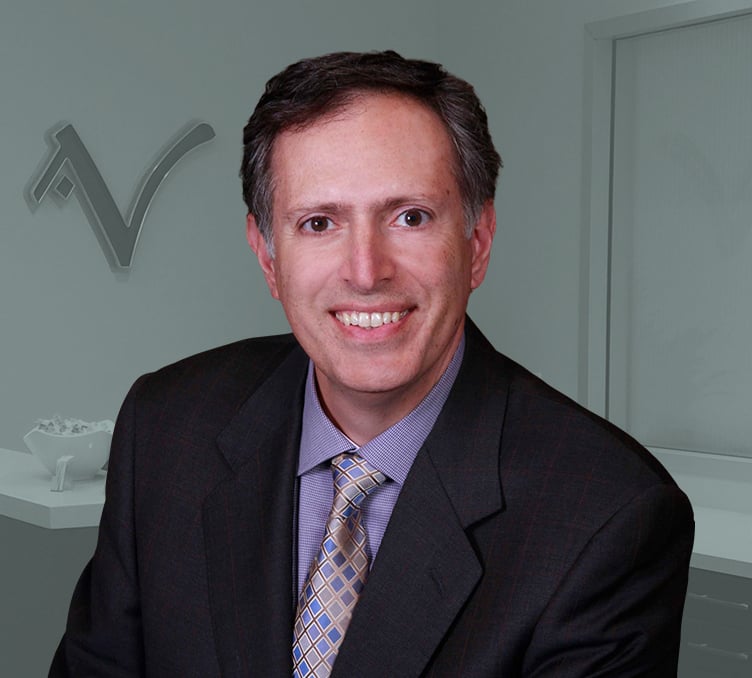 Meet Dr. Vartany
Double Board-Certified Plastic Surgeon
If you're looking for an experienced, compassionate plastic surgeon with a reputation for producing superior cosmetic results, look no further than Dr. Vartany. Combining expertise and honesty with a gentle demeanor, Dr. Vartany provides the quality of Beverly Hills for his plastic surgery patients from Burbank, Glendale, Pasadena, and beyond.
Meet Dr. Vartany
Credentials You Can Trust

Important facts about the safety and risks of a brow lift
Dr. Vartany will explain, in detail, the risks associated with a brow lift. It will be your personal choice in determining if the benefits will achieve your goals and if the risks and potential complications are acceptable.
You will be asked to sign consent forms to ensure that you fully understand the procedure and any risks or potential complications.
Some risks include:
Unfavorable scarring
Bleeding (hematoma)
Infection
Poor wound healing
Anesthesia risks
Blood clots
Correctable hair loss at the incisions
Elevated hairline
Facial nerve injury with weakness or paralysis
Facial asymmetry
Skin loss
Numbness or other changes in skin sensation or intense itching
Changes in skin sensation
Eye irritation or dryness
Eyelid disorders that involve abnormal position of the upper eyelids (eyelid ptosis), loose eyelid skin, or abnormal laxness of the lower eyelid (ectropion) can coexist with sagging forehead and eyebrow structures; Brow lift surgery will not correct these disorders; additional surgery may be required
Fluid accumulation
Pain, which may persist
Skin contour irregularities
Skin discoloration and swelling
Sutures may spontaneously surface through the skin, become visible, or produce irritation that requires removal
Possibility of revision surgery
If you're looking for the best plastic surgeon in the Burbank, Glendale, and Los Angeles area to perform your plastic surgery, request a consultation with Dr. Vartany using the online form or call us at (818) 500-0823 and a member of our team will schedule your appointment.
A Reputation Built on Results
Maria did an amazing job, she is very friendly and professional. Pleasure trusting my face to her.
Everyone was really great! I love Perilla, highly recommend her for tat removal!
Been a patient for over 12 years now. Have gone through many laser nurses. By far the best one has to...